Read Time:
2 Minute, 43 Second
During July terra firma were invited to take part in a local community initiative and guided group walk organised by Friends of the Earth. Linked into their wider agenda for promoting City walking as a healthy lifestyle choice the event was ably led by local architecture graduate Fiona Rogoff.
Based on her university project about this historical feature, the twenty strong group (of individuals, Portsmouth historical society, local council members and professionals) set out on a Saturday morning to explore and trace the line of the canal, stopping along the way to explore ideas based on Fiona's vision of using the canal as a basis for future regeneration of derelict and underused corners.
Making connections
The Arundel Navigation Company built the canal in 1823 to connect to Chichester, Arundel and London for transporting previous metals, goods and for military needs during wartime. Today part of the route lies buried under the Fratton to Portsmouth railway line and surrounding areas of housing. The only remaining visible section is at Milton Locks where more information on the history and canal development can be found.
A new walk….
The proposed route extended a total of 4km starting from Portsmouth city centre and heading east to meet its final destination at Locksway Road, Milton and a view out across the harbour.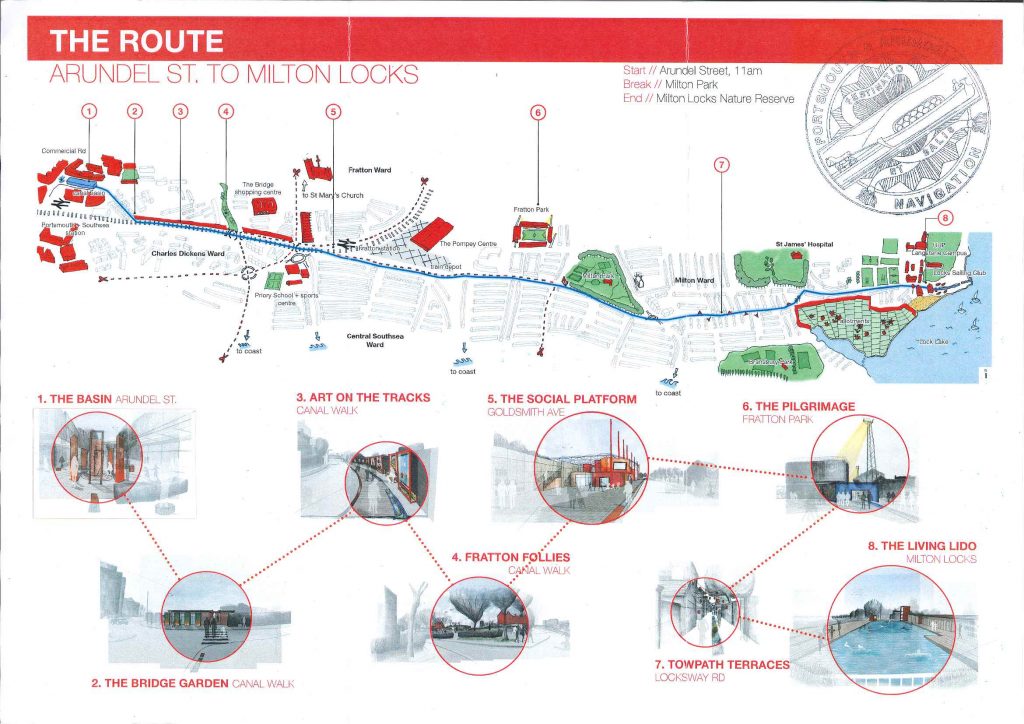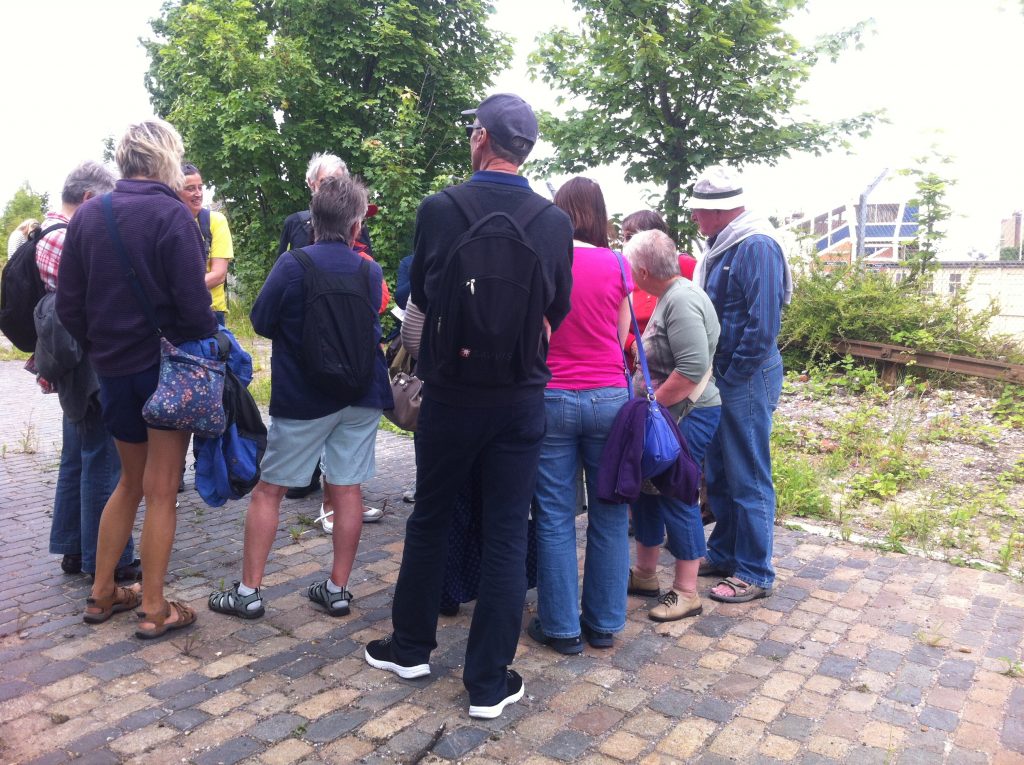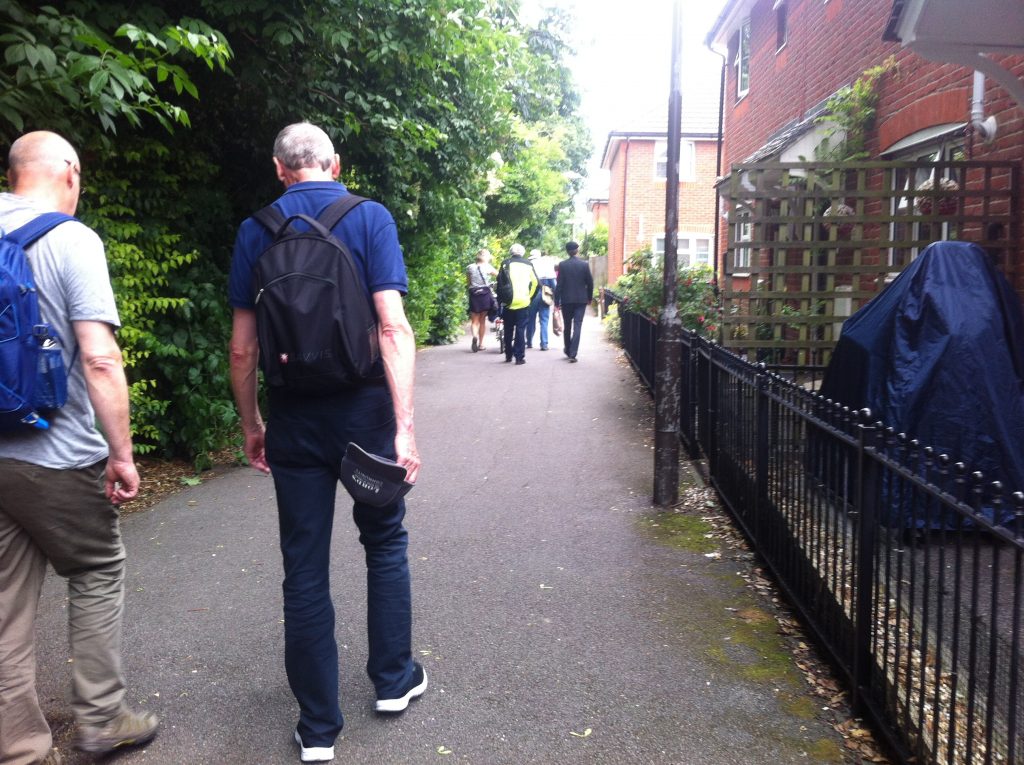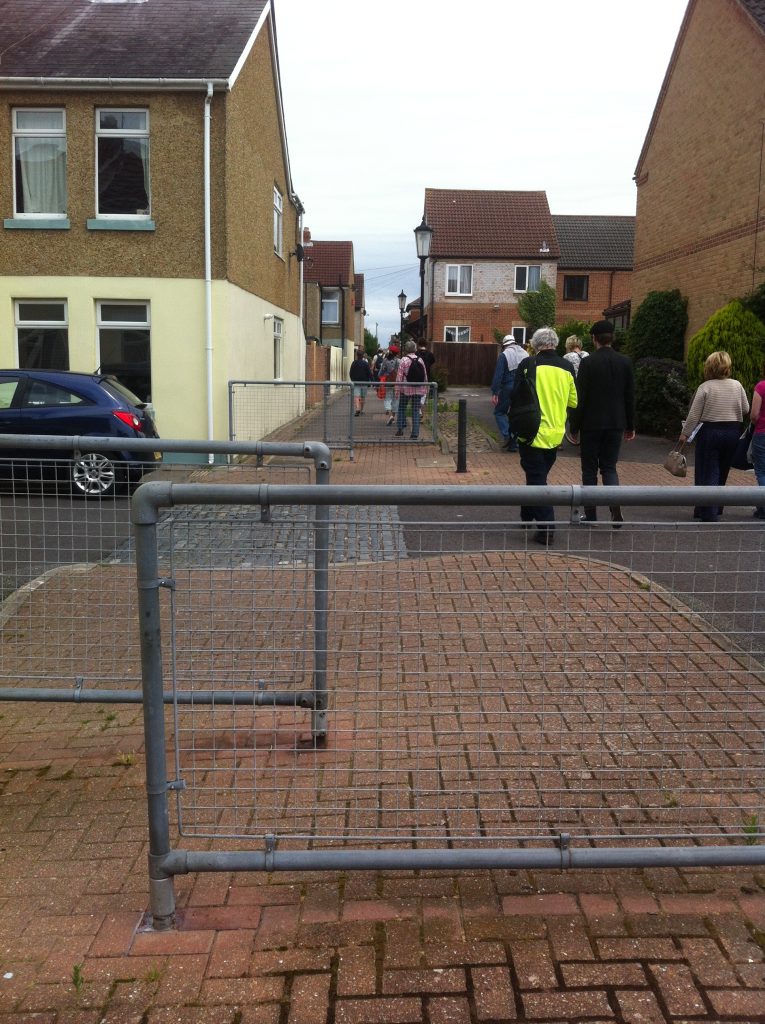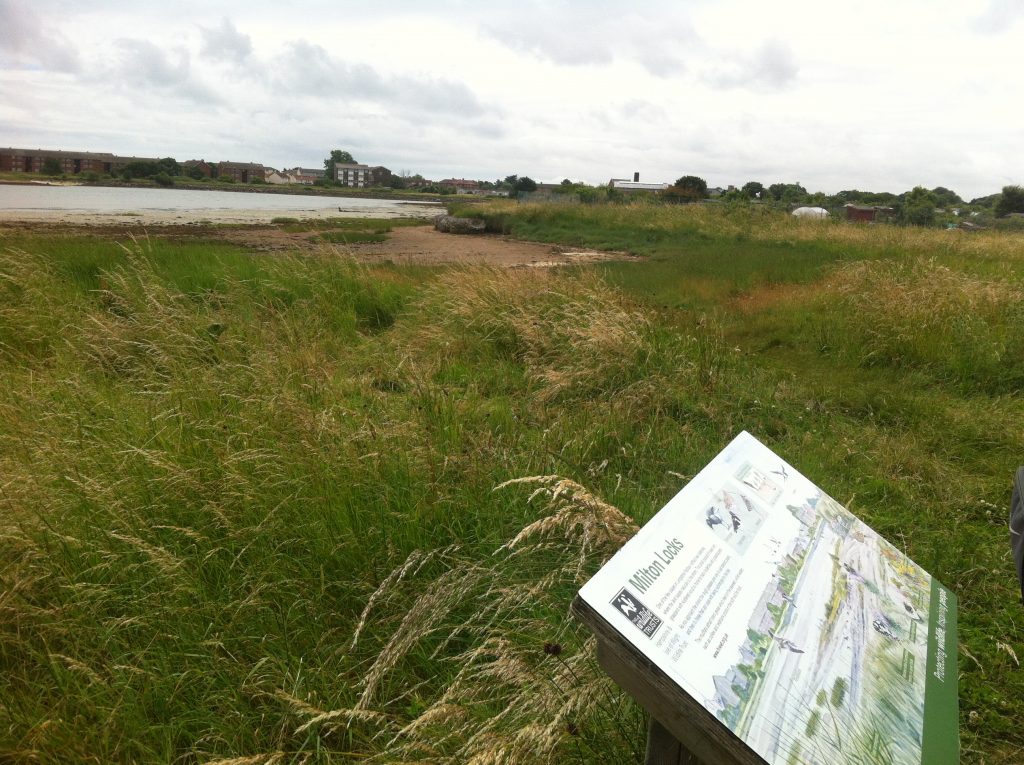 The walk finished in the early afternoon with a stop at the Wildlife Trusts' nature reserve at Milton Locks. A very small but valuable area of grassland and the last remaining section of a natural foreshore. Well worth a visit.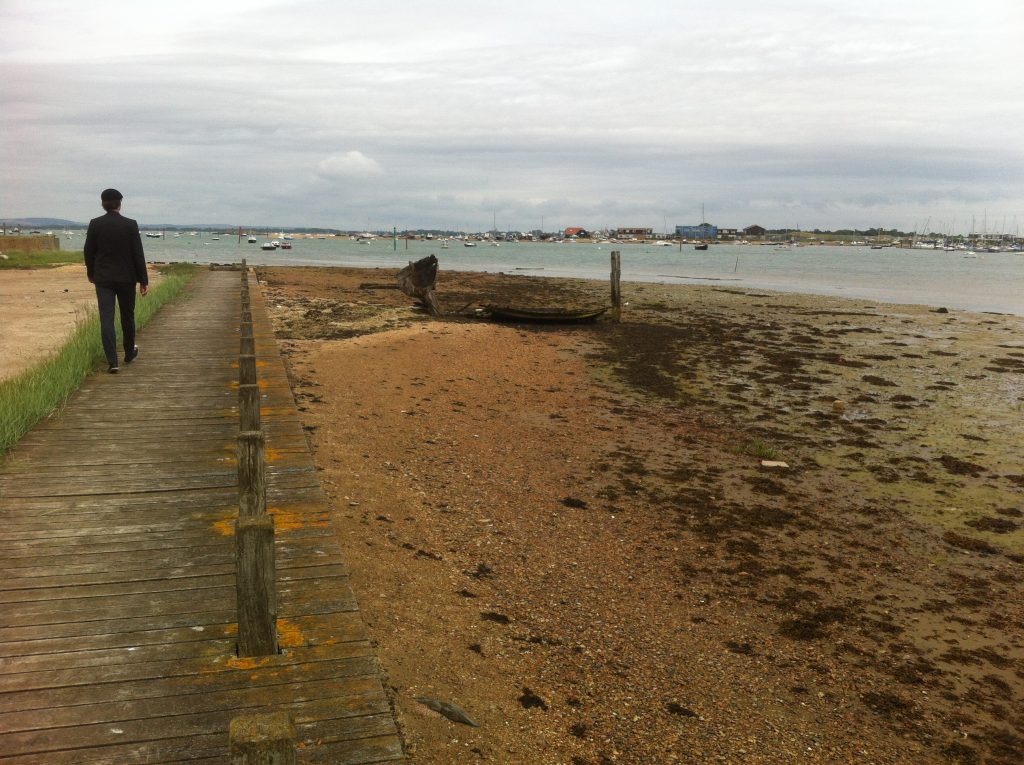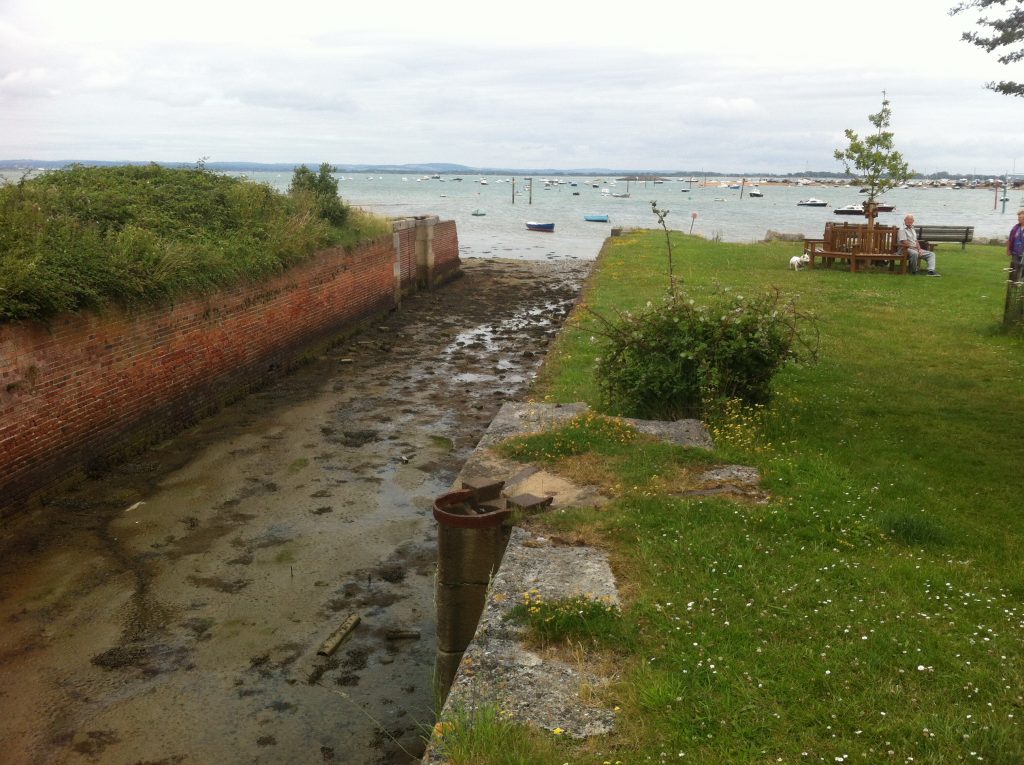 From our point of view it will be interesting over the coming years to see how this vision is taken forward. As Friends of the Earth would probably agree, it just needs a local idea and to start with a few small steps…..