Read Time:
4 Minute, 59 Second
During this month's Mental Health Awareness Week (between the 10th and 16th May) I have been thinking about the therapeutic role that landscape can play for people whose mental wellbeing is suffering in some way. This past year has been tough at times for many people, and there have been times when I've been ready to tear my hair out. On those occasions, I've found solace in the landscape around me. Fair-enough, I may be more tuned into my surroundings than most, but there can be no doubting that the great outdoors is good for the soul, no matter who you are.
I'm fortunate to live by the sea, and I find myself drawn to the beach whenever I need 'time-out'. Whether the sea is calm or the waves are crashing against the shore, striding-out along the seafront never fails to take my mind to a different place. Being by the water somehow takes the edge off any troublesome situation so that it isn't all-consuming, allowing me to process the thing that's bothering me.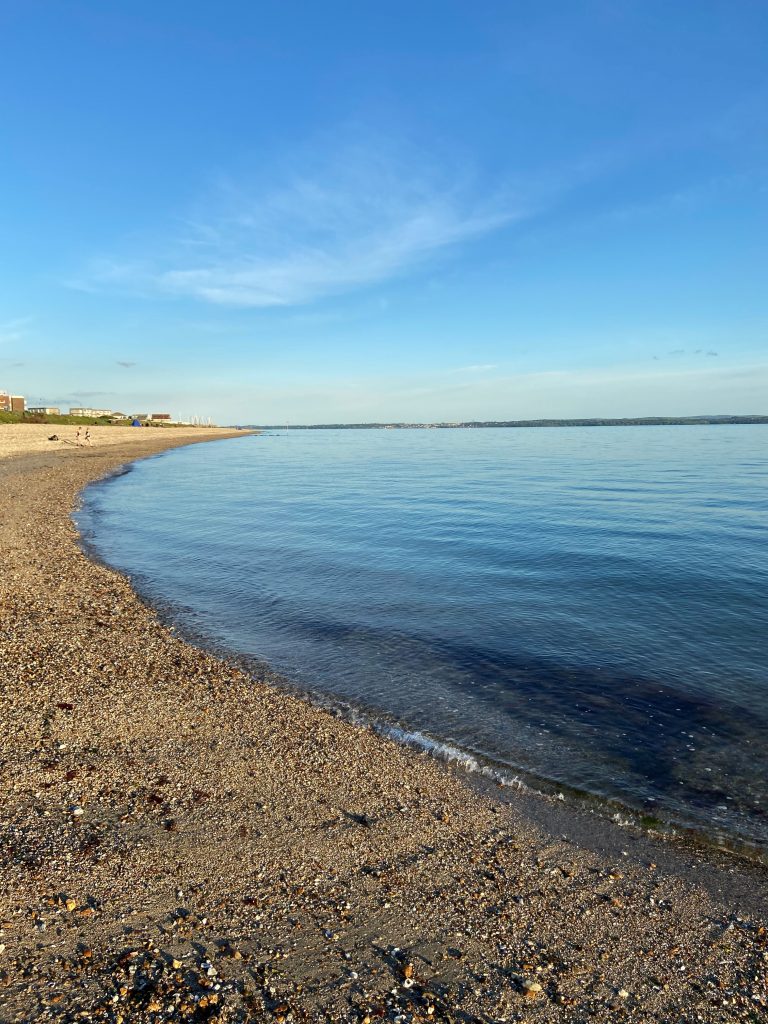 Although the appeal of the sea is not designed, we designers can examine what it is that makes the sea appealing, and then use the same ingredients to give a similar appeal to the places we design. I distinctly remember a university lecturer telling me years ago that we humans instinctively find pleasure in water, and that wherever possible opportunities should be sought to introduce water into designed landscapes, or make the most of water that's already there.
So, when I've recently been considering a landscape design strategy for a possible housing development on a plot of land sitting alongside a river, there is of course no-doubt that the river is a major attribute of the site, and the development should of course turn to face the river. Not only should the great ecosystem services benefits of that riparian environment be respected, but the future residents of that site will instinctively want to pay homage to it.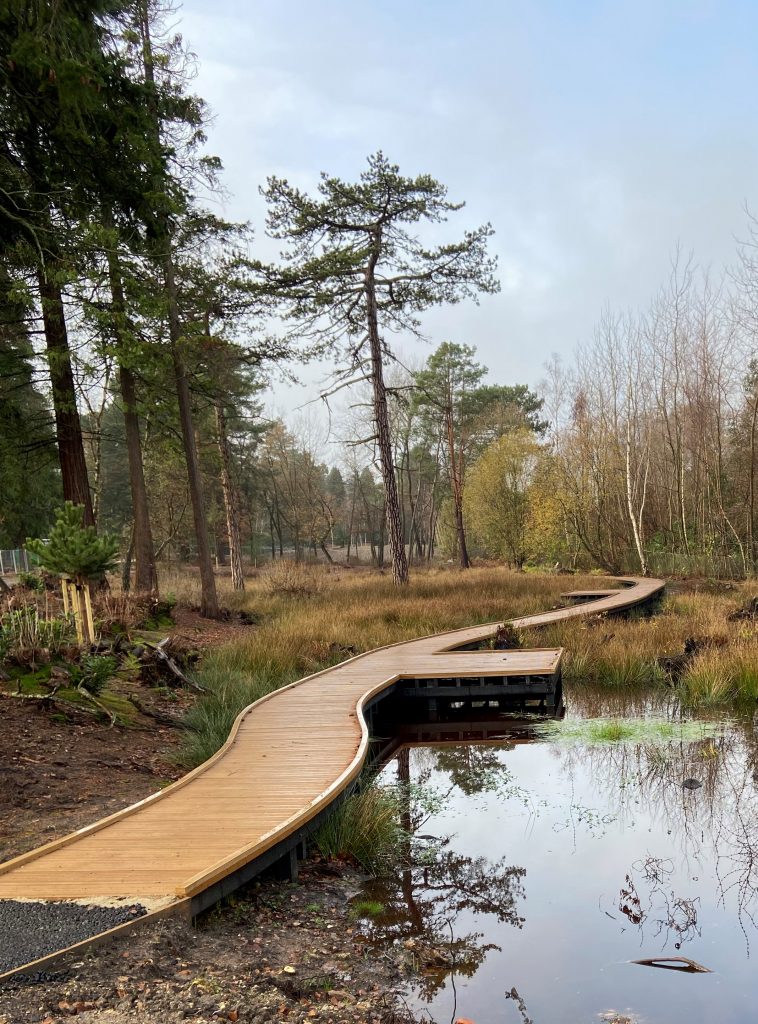 Similarly, at Brookwood Cemetery terra firma recently designed a boardwalk to allow people the closest possible proximity to a naturally occurring waterbody. We were keen – despite the health and safety risk – that the boardwalk didn't have handrails, in order that its users could have an unimpeded relationship with the nature surrounding them. At several points along the boardwalk we have designed protrusions where benches will sit. We on the project team have joking called these "reflection areas", although there's a certain truth to the design intent being to harness the calming and contemplative nature of the water environment to provide some familiarity, reassurance and comfort to mourners.
Elsewhere in Woking Borough, at Horsell Common, terra firma designed another Muslim burial ground which did not benefit from the naturally occurring attribute of water. Here, we created a rectangular pond, fed by a central rill, fed from a small cascade. Again, the reflection of light in the water, together with its calm movement and gentle sounds somehow taps into the contemplative mood of visitors to that place.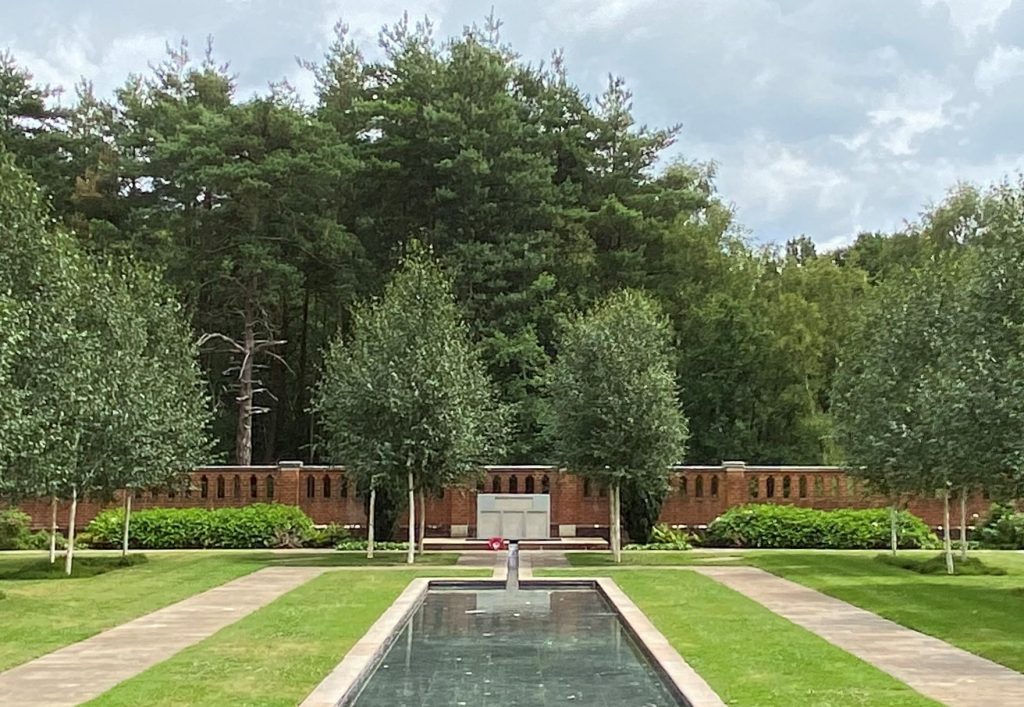 Knowledge that humans are drawn to water is fundamental to the logic behind Chinese and European landscape design traditions, with countless Chinese and renaissance Italian gardens, Versailles, Capability Brown landscapes and similar all using water to imitate nature in some way. Victorian municipal parks often aimed to bring a taste of the countryside to city and town dwellers, and in so-doing often feature bodies of water, such as at Hyde Park and Regents Park in London, and Central Park in New York. This tradition has been reimagined in the 20th century by modernist Landscape Architects such as Lawrence Halprin who interpreted mountain rapids within city centres.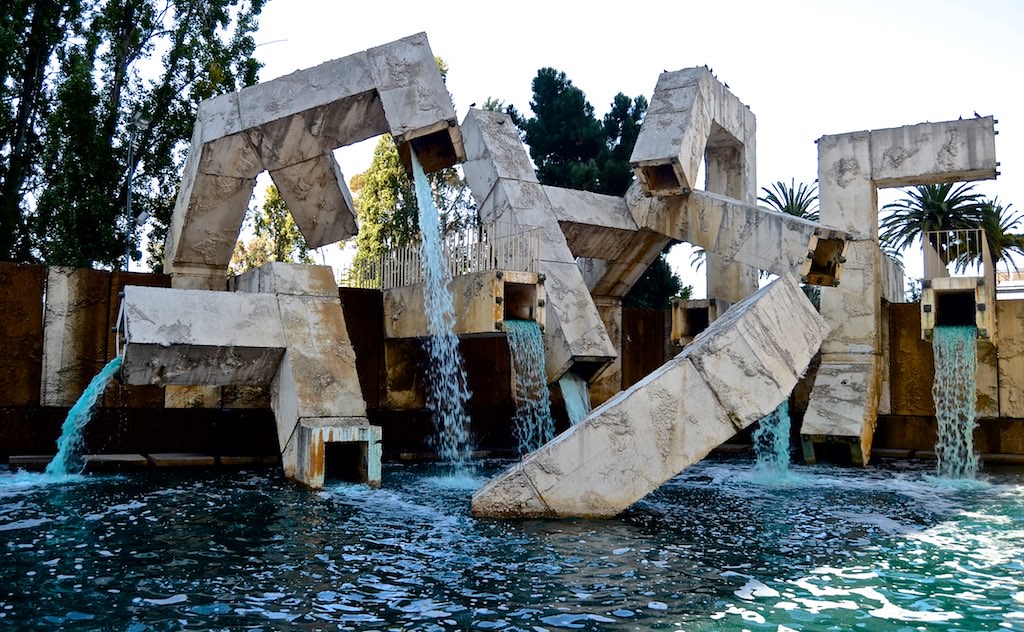 So, why is water such a useful tool in Landscape design? There are plenty of theories why human nature is drawn to water. Academics have argued that our early ancestors migrated out of Africa along river corridors and beaches where they relied upon fish and seafood for survival. The increased consumption of omega-3 helped promote intelligence, and so this water environment made humankind what it is today. As a result, we have an intrinsic affinity with water.
Whilst these designed places have introduced water by choice, back at the coast water is an inescapable element that Landscape Architects must work with. At terra firma we have worked on some fairly major strategic coastal projects at Beiruit Waterfront, Hayling Island, Selsea East Beach, East Wittering and Bracklesham, working with redevelopment bodies, councils and local communities in developing masterplan visions for better connection and access to the sea. These visions demonstrate how dynamic seafronts can be. Not only can they be calming, contemplative places, but they can also (and simultaneously) be active and inspiring. Our vision for Selsey's East Beach worked with the local fishermen to integrate the recreational amenity needs of residents and visitors with the practical and commercial needs of the fishermen and related industries.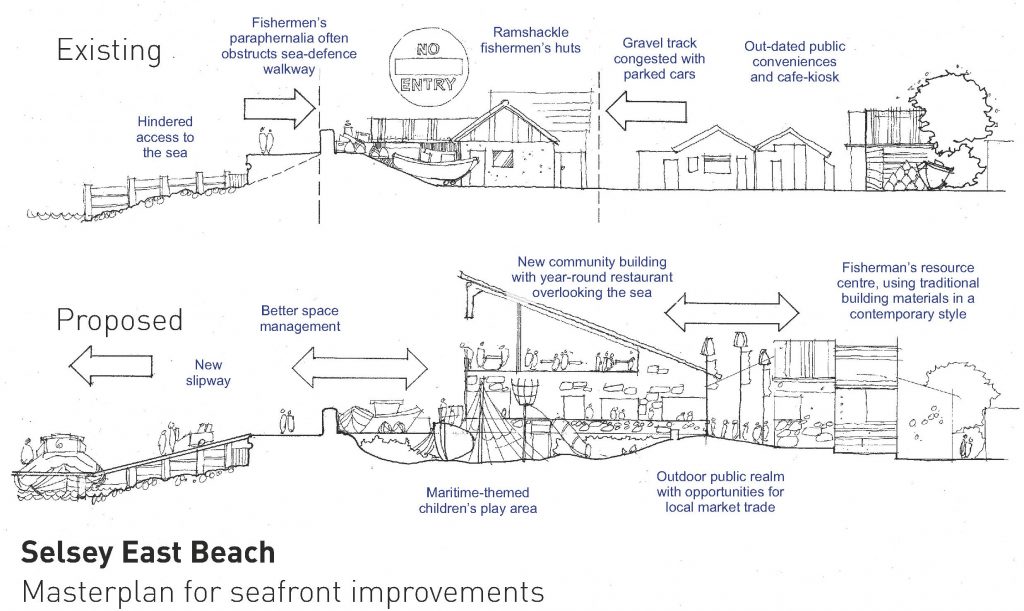 I also believe that our instinctive fascination with water is primeval. Whilst wild animals are always at one with their ecosystems, modern humans don't always have the same relationship with the environment around them. However, when King Canute demonstrated that he couldn't turn back the tide he proved that nature will always have the upper hand over humankind. Deep down, humans know this. We are hard-wired to respect nature, just as animals do. There are times when we all need reminding of our place in the world, and on those occasions a little taste of nature can be life-affirming. Landscape Architecture can bring a little taste of nature to the places we live, and as-such Landscape Architecture can be good for our mental health.