Pratice Update – Winter 2008 / Spring 2009
15th May 2009
The year started on a very positive note when it was announced that we had been shortlisted in the Exporter of the Year category of the South Coast's Business Link awards.
As a result of being shortlisted for Exporter of the Year, The Business (Portsmouth Daily News' business magazine) ran this in-depth profile of the firm.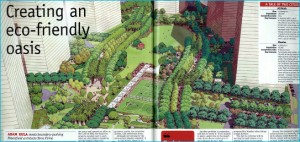 Although we didn't win the category, we were delighted that the judges – who described us as "boundary-pushing" – recognised the extent of our global portfolio; we are currently working on large-scale projects in Latvia, Lithuania, Egypt, Dubai, Abu Dhabi and Cyprus, and pitching for projects in Oman, Qatar and Bahrain.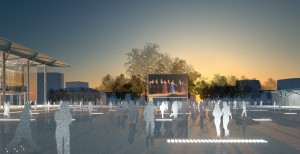 In the UK, despite our disappointment at the near collapse of the LSC's schools and colleges programme [where we were underway with no less than 7 projects], we are keeping busy and continue to be optimistic about the coming year which sees several long-term projects reaching completion and many new ones starting up. A new Industrial Park Masterplan in East London, Chichester Canal Basin Phase One going on the ground, New Hospital and Healthcare facilities in Havant and Portsmouth, a shopping centre refurbishment in Birmingham, several community schemes for local Councils, a new PPS 7 House in the countryside, top end private gardens at Sandbanks and at Bishops Avenue..to name a few. Particularly complex Planning Permissions and Appeals were also won for a residential conversion in the Isle of Wight, polytunnel farms in the Meon Valley and Equestrian facilities in East Hampshire. We are currently advising Cornwall County Council on the Landscape related EIA issues involved with an application for large waste transfer facilities .
At the University of Portsmouth, students can now take their coffee breaks in the transformed open space adjacent to their new refectory. The new building, designed by architects van Heyningen and Haward, houses the Department of Cosmology as well as the student and staff restaurant. The clean lines of the new building are reflected in our work on the outside space – bold bands of dark and light grey paving, elegant and simple planting schemes and contemporary seating solutions. Our next focus at the University of Portsmouth is on the Dental Outreach Centre and Technologies Department where we will be upgrading the landscape which sits between the building and the adjacent public park.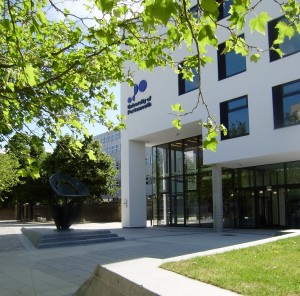 Phase 1 of another long-term, high-profile project, Butterfly World, opens to the public on June 5th. Having created the overall masterplan for this world-class conservation centre and visitor attraction, our most recent focus has been working with the distinguished designer Ivan Hicks to bring his vision to life. From June 5th, visitors will be able to enjoy the 3 large-scale, leaf-shaped gardens, a temporary butterfly house, the sweeping "antennae" pathways and a series of winning garden designs. A striking feature of the completed work are Ivan's gabion walls, steel cages usually filled with rocks but here filled with recycled rubbish – everything from bicycles and steering wheels to children's toys and books. Eventually, climbing plants will grow in a top layer of soil and cascade down these giant semi-sculptures.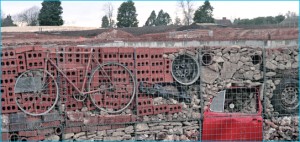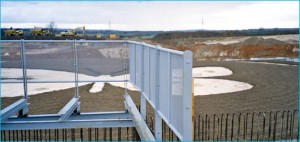 Following our well-received Masterplan for Hayling Island seafront, we are delighted to be working on a similar project for Chichester District Council. The Terra Firma team [which also involves Architects Marks Barfield and viability consultants Planning Solutions] have been asked to consider the future of the East Beach shoreline and inland area at Selsey. The area's strong links with the fishing industry will certainly feature heavily in the design process. As well as the fishermen, deep-sea divers use the East Beach area and representatives have already requested an upgrade to their facilities as plans are developed. There are many possibilities, and we look forward to hearing views from members of the public at a consultation session planned for later in the month.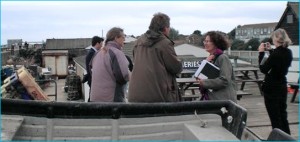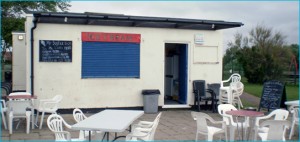 On the personnel front Denise Bird sadly had to leave us after 6 years as our administrator. We welcomed Alison Murray as her replacement at the beginning of the month. We have also been joined by Alice Cooper at Senior Landscape Architect level on a temporary contract to boost numbers to meet to pressures of current workload. Most of our freelancers and subconsultants seem to be with us on a regular basis, in particular Jamie Liversedge who is heading up the Cyprus projects.
And not to forget..the firm's old man turned 50 in April.