Pratice Update – Winter 2010
November 2010
Currently we are celebrating the tail end of our 25th anniversary year with a very full workload and the publication of our 25th Birthday booklet [which will have been sent out to everyone on our current database but is available on request or viewable by clicking on the picture below].
At the largest, strategic scale we have been working with Riga based Grupa 93 on the Green Infrastructure elements of a new City Plan for Latvia's third City Liepaja on the Baltic coast; with Bettina Kirkham on the Landscape capacity study for Basingstoke and Deane Borough Council to assist in the Local Authority's choice of sites for new housing and Landscape sections of large scale EIAs for new developments proposed in the Midlands and the Northwest.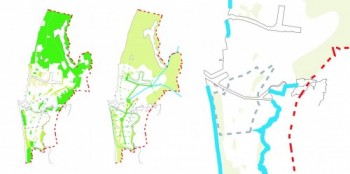 Liepaja – Grupa 93, a Latvian Planning Consultancy with close links to Terra Firma, were commissioned to develop the new structure plan for the city ion 2010, and invited Terra Firma to advise on the potential for green infrastructure.
Large scale mixed use/housing masterplans in Felixstowe, Margate and Calne; industrial parks in East and West London; a new hospital in Buckinghamshire and leisure related projects in East Anglia, London and the Southwest all figure in our current project list alongside medium and small scale projects up and down the country for clients including Churchill Retirement Living [for whom we have recently commenced term consultancy nationwide]; within the education sector at RGS Guildford, Kent College, University of Portsmouth and the rationalization of several primary schools in both Littlehampton and on the Isle of Wight; then private estates at Stansted Park and Pelham Place. (View more by visiting our landscape architecture projects page )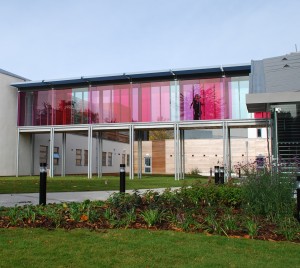 Dental Outreach Centre, University of Portsmouth and Kings College London, in Portsmouth: Reaching practical completion at the end of this year, Terra Firma worked on this scheme alongside MH Architects.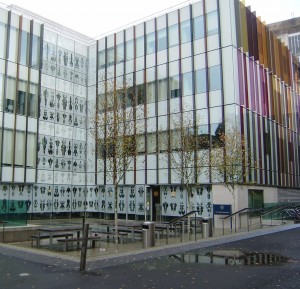 Phase One of Oxford University's New Biochemistry School [Architect Hawkins Brown, Landscape Terra Firma] the main Landscape Works will accompany Phase Two but this spill out space related to the Refectory was completed last year.
High profile involvements currently include designs for both Dorchester and Intercontinental Hotels on Park Lane, representing Cornwall at their largest ever Planning Inquiry and the landscape for the new Maggie's Centre currently being constructed in Swansea[taking forward concepts by Kim Wilkie who kindly recommended us].
Maggie's Centre, Swansea: At the invitation of the concept designer Kim Wilkie, Terra Firma took on the detailed landscape design of this prestigious scheme for a new centre in Wales, designed by the late Japanese Architect, Kisho Kurokawa, and detailed by Garbers & James. (View more by visiting our landscape architecture projects page )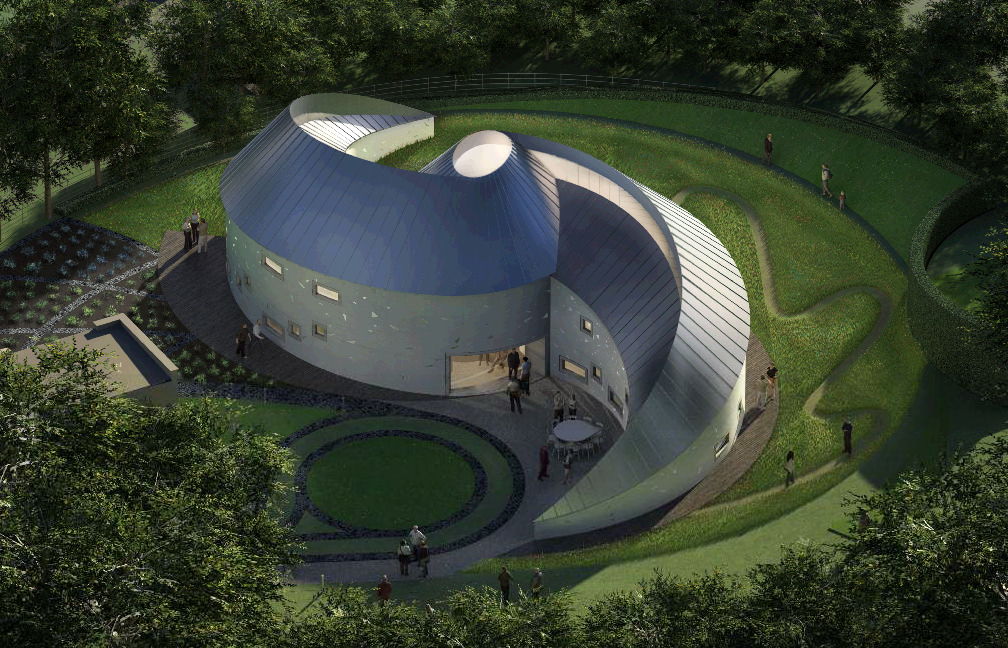 Overseas we have been active in the Baltic and the Mediterranean with staff making trips out to projects there as well of course to the Gulf office. Alistair Walby and the crew at Alshamsi Terra Firma achieve a birthday themselves in January 2011 when they will celebrate 5 successful years of operation from Dubai.
We sadly said goodbye to Vincent Mount who left us in the summer for a Senior position in Portsmouth City Council after 6 very happy and successful years with us but welcomed back Ramune Sanderson from maternity leave. We have had continuous freelance support throughout, variously from Jane Brown, Sean Monro and now Emily Betts as well as the usual crew of sub consultant specialists.
Its been a challenging year in the current economic climate but in the end a good one. We hope you will enjoy looking at our 25th Anniversary publication. We should add that both Martin Hird and Tom Jenner are congratulated on their engagements! As we head for Christmas and the end of the year may we wish you all a happy festive season and prosperous New Year for 2011.