Read Time:
2 Minute, 26 Second
Recently we have become accustomed to the term 'social distancing' but prior to the start of the current pandemic this was not the norm for us. We are inherently social beings and as landscape architects we spend our working life striving to create meaningful open spaces that are often shared together. But how will our work change if we are to consider the long-term effects of 'social distancing' on future generations?
Currently many projects up and down the country are being developed at a time when space is at a premium; land = money. Land is a finite resource and rightly has high value and often comes at a premium in the most densely populated areas. So how do we make space for people when land and space has so much value attributed to it? I would like to think that as landscape architects, designers and placemakers, we are perfectly poised to take on such a challenge. In the town where I live, the widening of pavements and footpaths to temporarily allow people to pass by and use high streets while maintaining distance has been adopted and welcomed by residents and visitors. The space created using temporary barriers provides a pedestrian dominated high street, with cafes placing table outside (social distant), green grocers spilling out onto pavements and existing open-air markets having far more space to set up and move about in. Vehicles visiting the town are diverted away from pedestrian areas and the previously car dominant high street feels less stressful. I wonder if in the future we are likely to see more towns looking to pedestrianize areas to provide more space to people?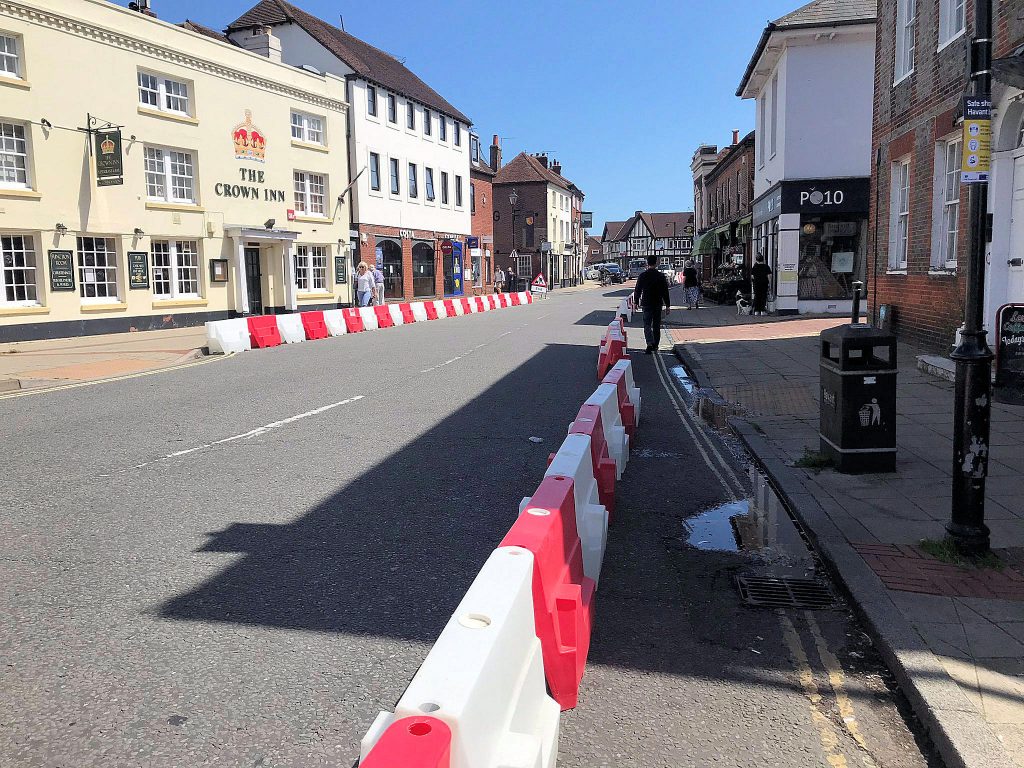 Another challenge that we often face in our line of work is the premium for space when it comes to trees and planting. Sometimes land is at such a premium that trees are squeezed to their limits in spaces or are entirely omitted from plans. Prior to the start of the pandemic, the benefits of being able to easily access or view nature has been well documented, but the lockdown has brought this acutely into focus with people being confined to their own homes. This become ever more apparent when the lockdown restrictions eased and people flocked en masse to beaches, parks and the countryside. I would hope that as a profession we have further impetus to encourage developers and clients to consider to providing space for trees and recognise the importance of this for people's wellbeing.
"Even if I knew that tomorrow the world would go to pieces, I would still plant my apple tree."

Dr. Martin Luther King, Jr.
This quote was not to simply encourage people to plant trees but also to think about future generations and the impact our decisions have on them. We must continue to plan for future and hope that we can improve the landscape we inhabit.