Read Time:
2 Minute, 28 Second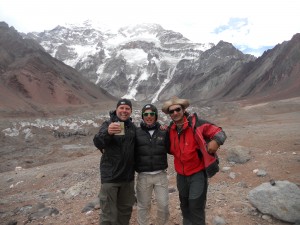 Argentina ! Just back from visiting my son Hew who is currently working at the wonderful winery of Familia Zuccardi near Mendoza. Just the most perfect location with the backdrop of the Andes. We toured vineyards on bikes, the streets of the town into the small hours, did white water rafting, zipwire and made it to the base camp of Aconcagua. Met up with kiwi nephew Rory and his fiancee Shelley still en route home from UK, witnessed the celebrations for the new pope in Buenos Aires and continually explained my name by reference to their favourite footballing son Lionel Messi. An excellent time. Finallly I have made it to South America the only continent (with the notable exception of Antarctica) that I'd not as yet visited or that the firm have not worked in.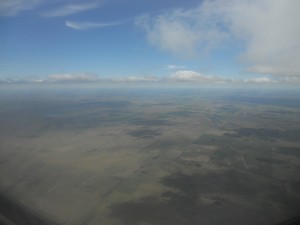 A fantastic landscape to take in of course, from the wild nature of the Andes, the vast pasturelands of the pampas and the cosmopolitan parks and streetscapes of Buenos Aires. As a landscape Architect I am duty bound to make reference to the extraordinary legacy of Charles (Carlos) Thays the Landscape Architect who laid out the city's main parks and boulevards and also happened to be the great grandfather of Alfredo Fornieles' (our resident Argentinian architect back home) sister in law.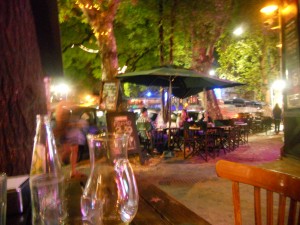 However, my quick focus here in this blog is going to be Mendoza where I spent most of my time. Though that city can boast a Carlos Thays park too, it is the tree lined streets and plazas, laid out on a simple grid with the plazas like five points on a dice, irrigated by channels that edge every pavement, that make it such a sublime and easily legible city in which to live, move around and simply dwell awhile. There are lessons here from the foresight of those who planned this new layout following the destruction of the original centre in an 1861 eathquake. Wide pavements allow space for these trees within their ditches and provide shade, separation from vehicles and plenty of room for pedestrian movement with a proportionate scale to adjacent buildings. I took the measurements and had my sketchbook out. This should be repeated….