Read Time:
2 Minute, 34 Second
It's been a good week at Terra Firma as we head into the final week or so to the Christmas break. Two long awaited and tricky planning permissions obtained for Herne Bay Court and City College Brighton and Hove; large new projects in Southwark and Portsmouth; featuring twice in the Sunday Times British Home Awards ; the team achieving renewal of Investors In People status and celebrating a particularly good year with our Christmas Lunch yesterday.
The core Petersfield TF team were joined by TF-Lab London collaborators Jamie Liversedge, Nigel Thorne, Alison Hainey and Steve Dawson as well as Landscape Planner Bettina Kirkham, resident Arborist Bernie Harverson and SEO/Marketing consultant Mike Linnane for the office party.
Less than a fortnight before I spent a week with the Alshamsi Terra Firma crew in Dubai and they too are busy and growing with 2 new staff set to join in the new year. The announcement of Dubai getting the 2020 EXPO has only further fuelled returning confidence in the region and ASTF are involved in some very exciting projects.
As we approach the end of the year we are in the process of reviewing and updating website and brochures but our annual calendars have gone out to all and sundry as usual. Please let us know if you are not in receipt of one and would like one as we have a few spare.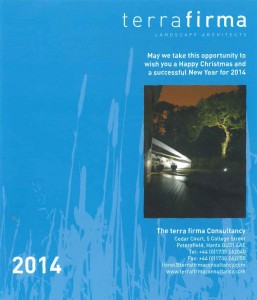 I am looking forward to a prolonged break and shall soon be heading for a big family get together in New Zealand and no doubt an opportunity to visit the site of our furthest flung project and one of our few forays into building design; a house for self on land we have near Waipu.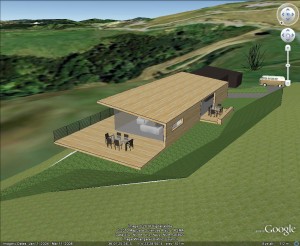 Also in the Southern hemisphere it is good to see Zuccardi's new Winery in Argentina's Uco Valley is now coming out of the ground.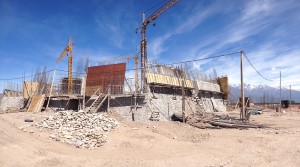 So to wherever you may be, please let us wish you a very happy christmas and new year.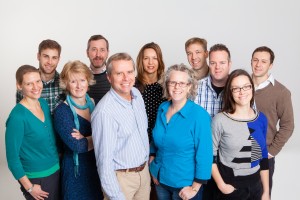 Lionel and all at Terra Firma