Read Time:
5 Minute, 27 Second
In spite the continuation of COVID, this has again been a really good and busy year for the firm.
This has been the first year of running as three equity directors and has been a joy to share the load – though it does not seem to lessen.
We have seen the addition of Nicola as a full staff member; periods of freelance help from Liz, Tom, Oliver and Lizzy; as well as the continuing assistance of regular subconsultants Bernie Harverson (arboriculture), The Ecology Co-Op, Tim O'Hare Associates (soils), Brunel on visualisations and Ben Irving on watercolours. We have worked in various collaborations , most notably with Jeremy Rye on some particularly interesting projects including Hay Castle and Jesus College, Oxford.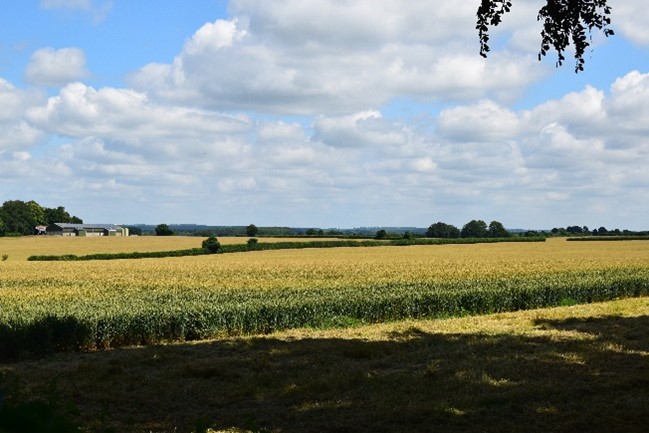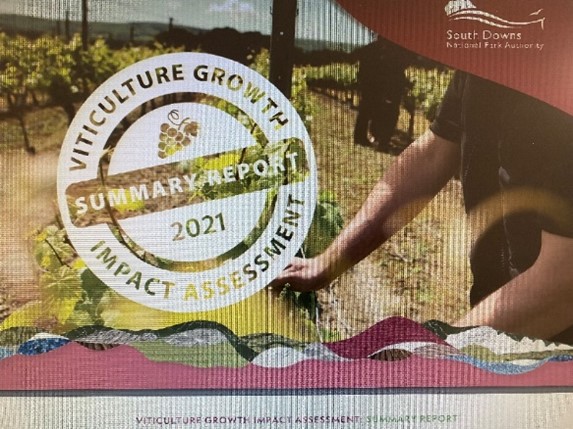 At the largest scale, we have been involved with the production of various reports that were published this year, including updating the Winchester Landscape Character Areas Assessment and assisting Vinescapes in the South Downs Viticulture Growth Assessment.
Individual project landscape and visual assessment work, EIA inputs and landscape management plans form a significant part of the workload and this has involved some sizeable and fascinating projects including the iconic Boomtown venue in the Matterley Estate Bowl, beneath Cheesefoot Head, and the ambitious mixed use Phoenix Project in the NE Quarter of Lewes for Human Nature – raising the bar for sustainable development credentials.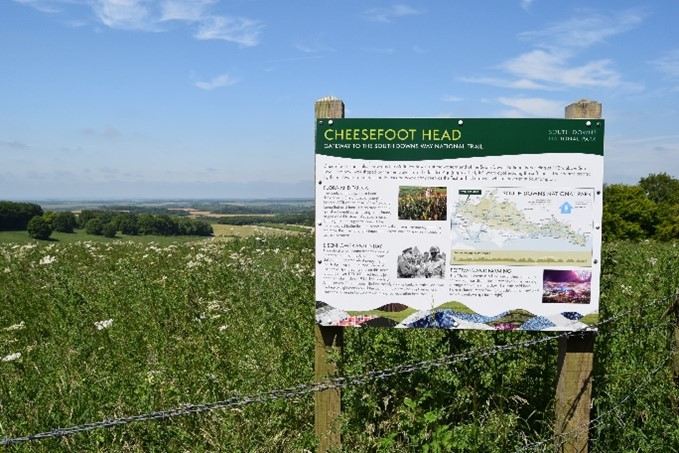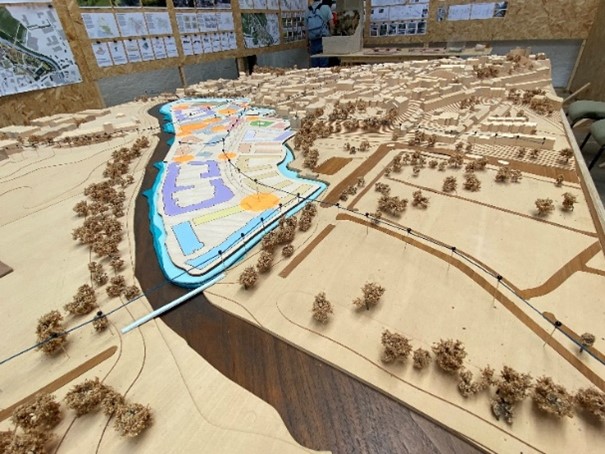 It is good to see the trend finally going towards Carbon Zero and the Bill Dunster designed ReCharge One A3 just about to go in for planning on our doorstep, seeks to provide a recharge centre for electrically powered vehicles, which utilises biogas from local farms and up to 60 solar powered eco-lodges for leisure stays, with mixed use servicing facilities in an earth sheltered block – all entirely off grid and encouraging direct access to the national park with the lightest possible impact.
Over in Kent we are pleased to be working towards planning on a Fosters designed winery, which also has very high sustainability agenda and a wide-ranging landscape scheme to accompany it.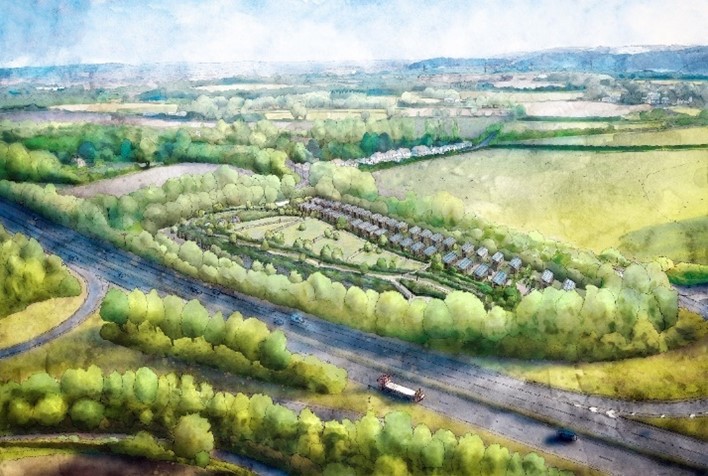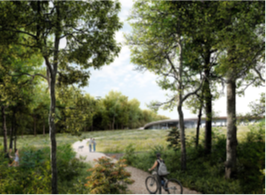 Our 100-or-so current projects run across all scales and sectors, and include masterplans and vision documents. Our work with East Wittering and Bracklesham has been a slower process due to consultations during COVID, but should conclude early next year. The Fort Road Park masterplan at Newhaven won funding which will see it progress to design next year, as did MIRA for the next stage of its infrastructure. We are currently working on a whole new industrial park to its south along the A5 north west of Nuneaton.
Big projects completed include the Winchester Sport and Leisure Centre and work soon to complete at the All England Lawn Tennis Club at Wimbledon.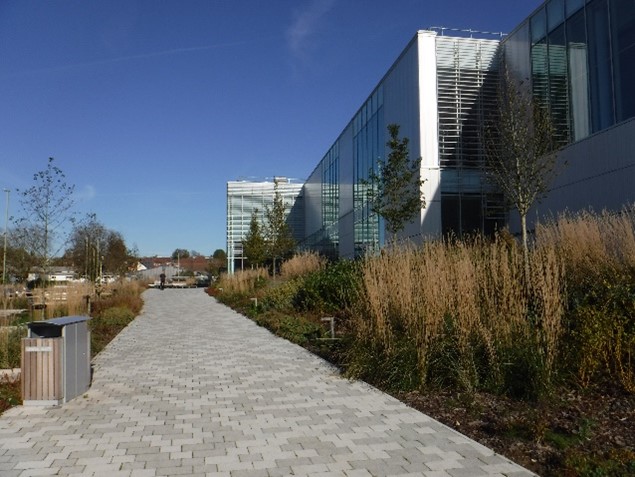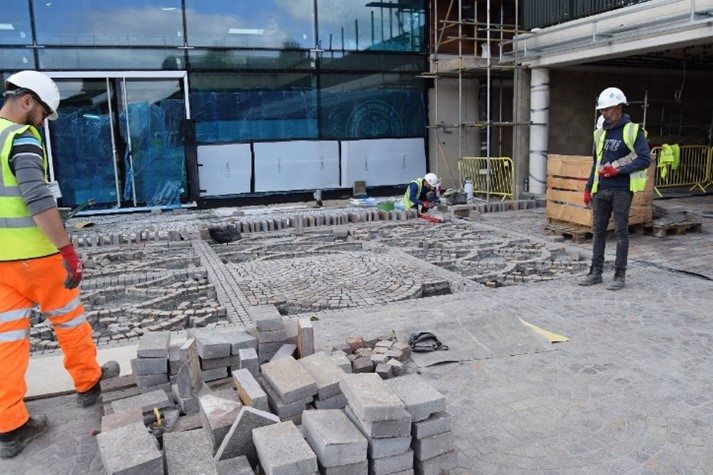 In the heritage sector, we completed the Osterley Park Conservation Management Plan with Donald Insall Associates and have just been commissioned by the National Trust to work together again at Claremont Landscape Gardens. It was good to see the publicity around the re-opening of Sutton Hoo featuring some of our work with Nissen Richards and to attend the opening of the new entrance and cemetery space we designed for Brookwood Cemetery.
Health and education continues to be one of our biggest sectors and we are working at numerous, schools, colleges and universities as well as hospitals and healthcare facilities, with our project at Brighton Met being a Civic Trust Award finalist.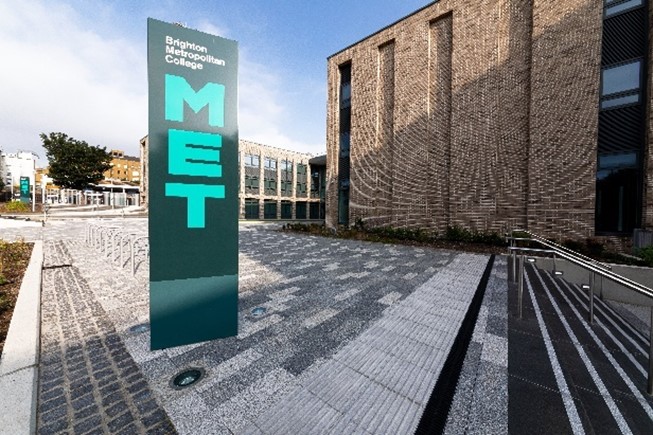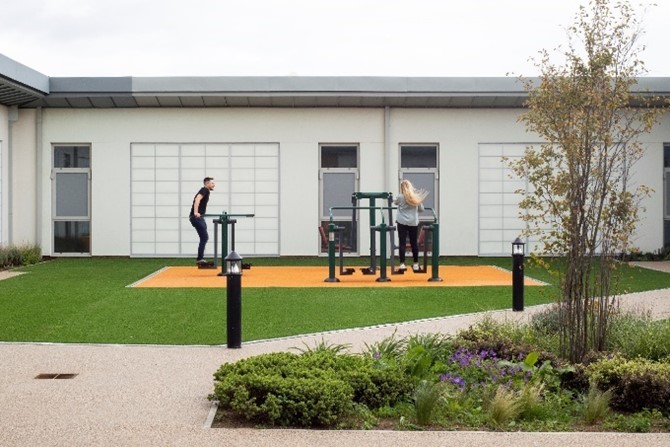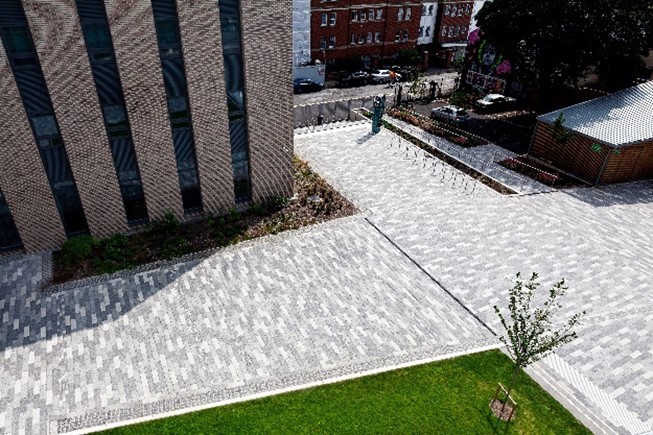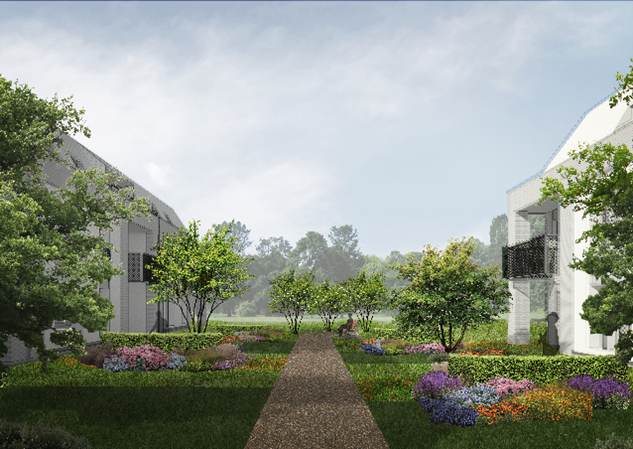 Housing in its various forms is the biggest sector for us, from one-off bespoke Para. 80 private dwellings, through volume housebuilders, social housing providers and even new settlements such as Horton Heath.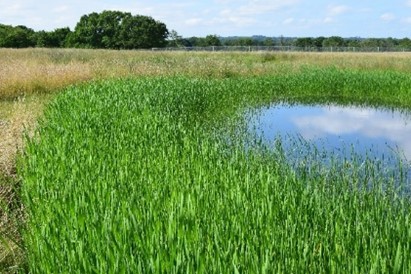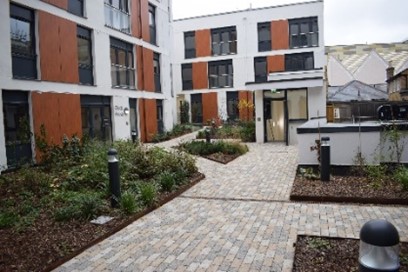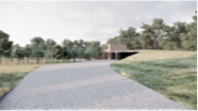 Workspaces, whether within mixed used masterplans mentioned earlier or urban interventions such as the Hop Exchange adjacent to Borough Market illustrated below, also form a significant part of the workload. Clients include anything from high end office users to industrial estates, and some with very particular requirements such as Queens Park Rangers FC.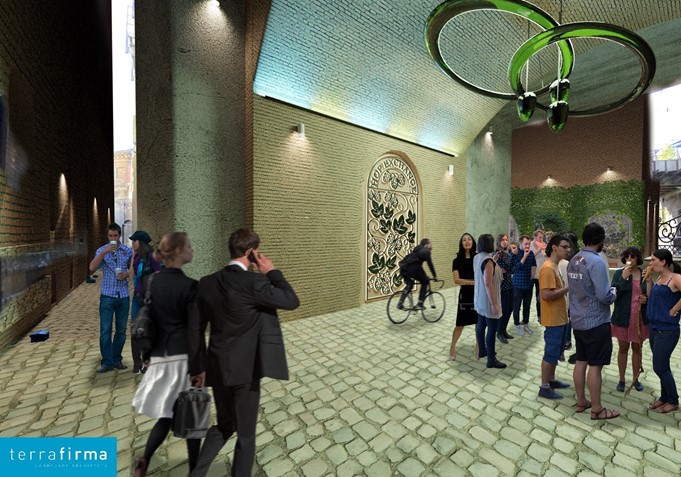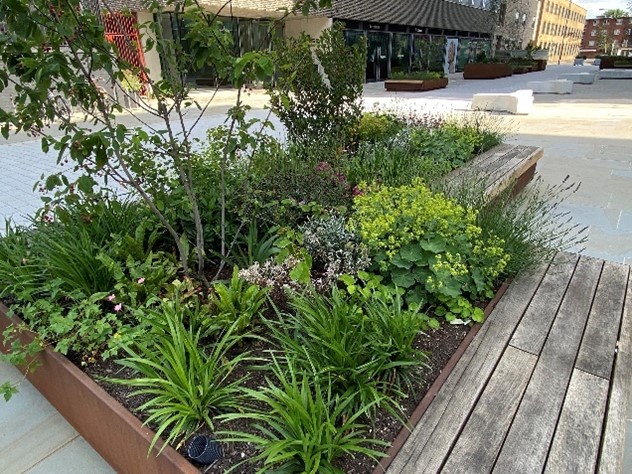 Offshoot tf-LAB London kept us busy at the beginning of the year with the new Landmark Hotel in Cyprus and was one of many projects we are now modelling in REVIT 3D programmes.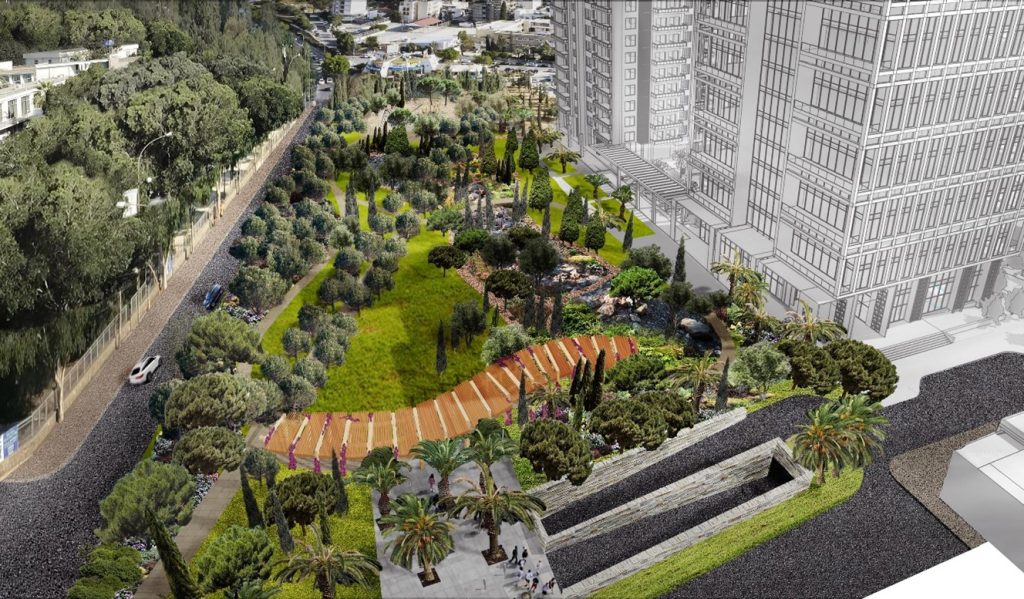 TFLT Vilnius is keeping extremely busy and seeing some wonderful projects completing on the ground. It was great to finally visit them in September and belatedly celebrate their 6th anniversary.
Ramune has stepped aside for the time being to take up the position of special advisor to the City Architect and leading an extraordinary programme for city greening. Linas has stepped up as Director.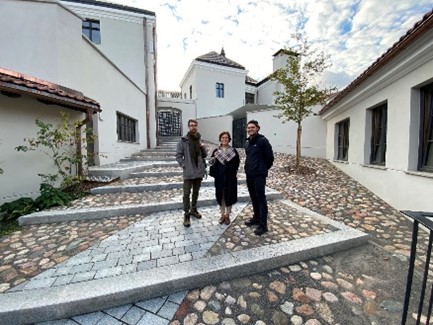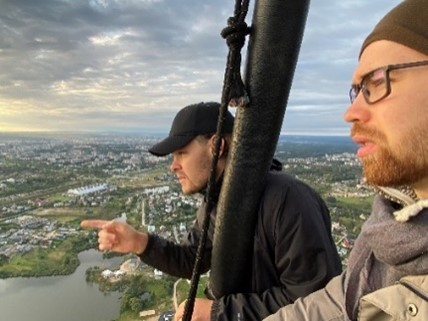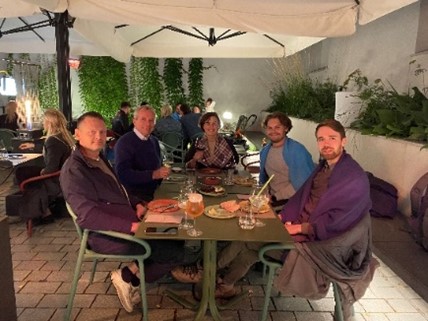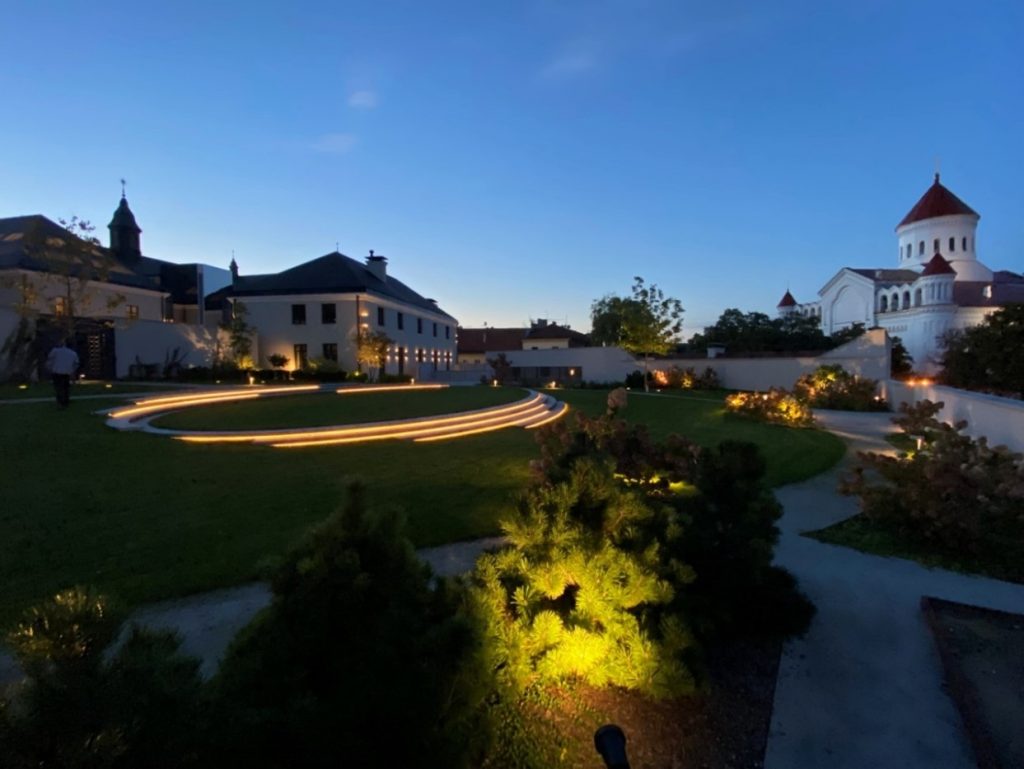 TFLA Dubai are underway with a variety of schemes at all stages and scales throughout the Gulf region. They have been in the design district for over three years now.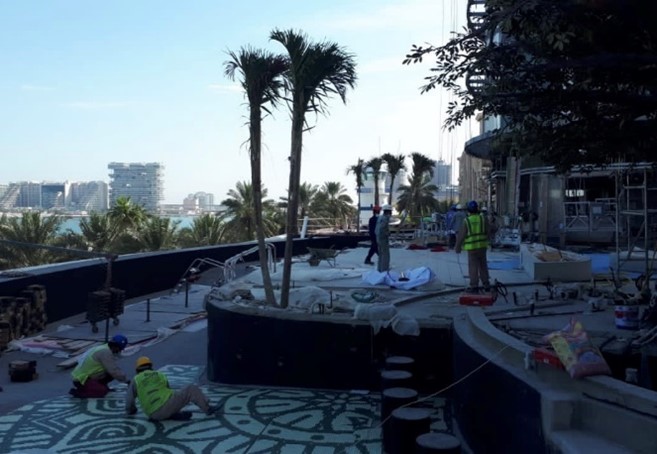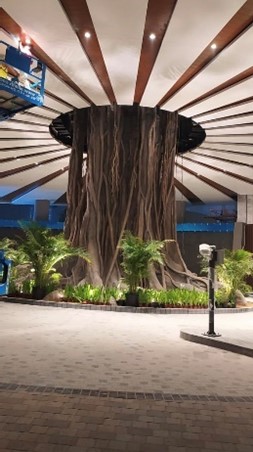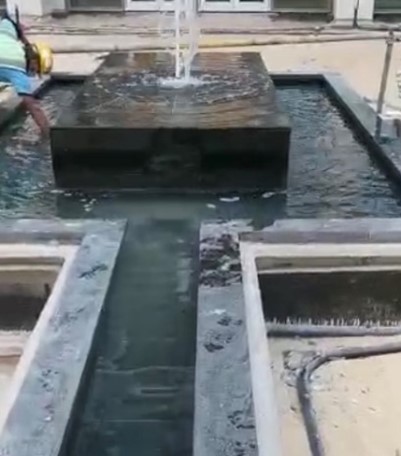 Our own team have tried to get out and about as much as possible including the local East Hants COP 26 Event in Alton, BCI Awards dinner and getting into school and college career events pictured below.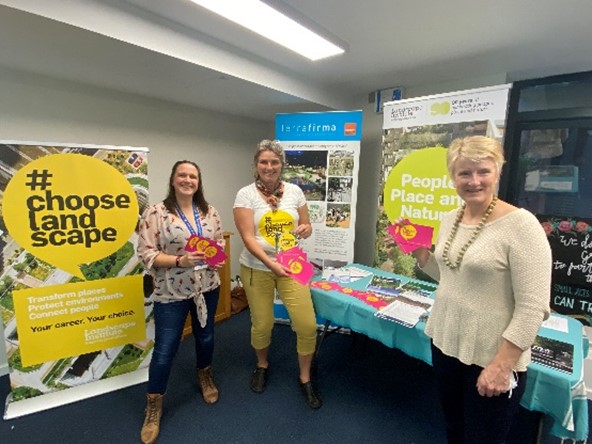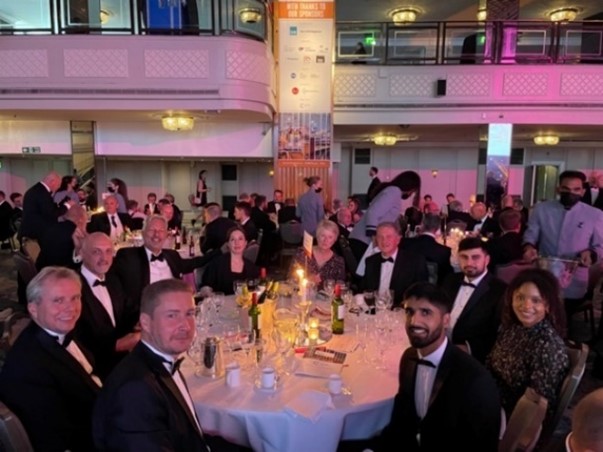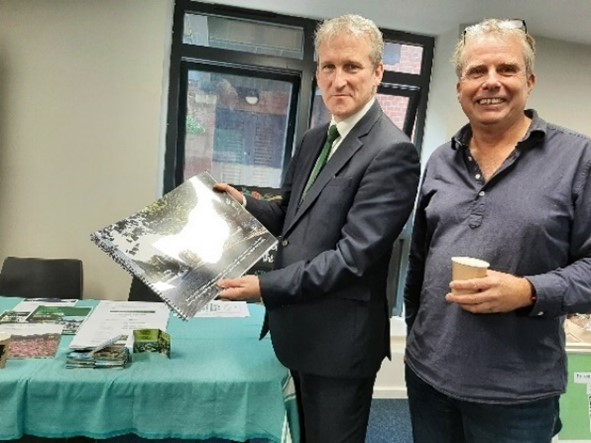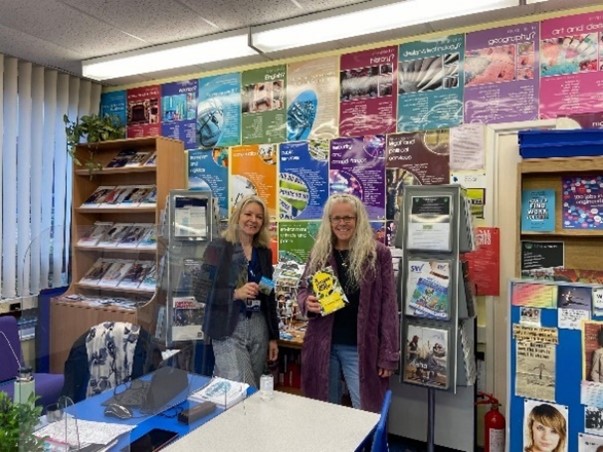 Various members of the team fulfil obligations outside of the firm in the wider profession and community; I am still involved with the Landscape Institute International and Humanitarian Groups and the LI representative to the UK Built Environment Action Group Global Future Cities Project. I was also asked to sit on Land Use Advisory Group for the local East Hants COP 26 initiative.
Robyn is involved in the LI Environmental Standards Working Group as well as being an External Examiner at Leeds. We are proud to report that she has just been elected a Fellow of the LI.
Alison continues to chair the LI's professional review group at University of Gloucester and Keith sits on the Diversity Group. We all sit on various Design Review Panels including for NE Hants, the South Downs and Hampshire Gardens Trust.
Both Keith and Alex had weddings this year. Jo had a second baby and we look forward to welcoming her back in April. The firm turned 36 and will hope to finally celebrate our 35th with postponed Rotterdam trip next May. We managed to nearly all get together (some in person, some joining virtually) for a wonderful and timely Resilience Workshop given by Revolution Resilience's Kate Fismer at Freshwater Cottage last Friday.
Fewer still made it to a much depleted, but nevertheless joyful, Christmas meal across the road. Let's hope for things really getting back to normal next year but we are grateful for what we do have after such an unusual two years and wish you all a very happy Christmas and prosperous 2022.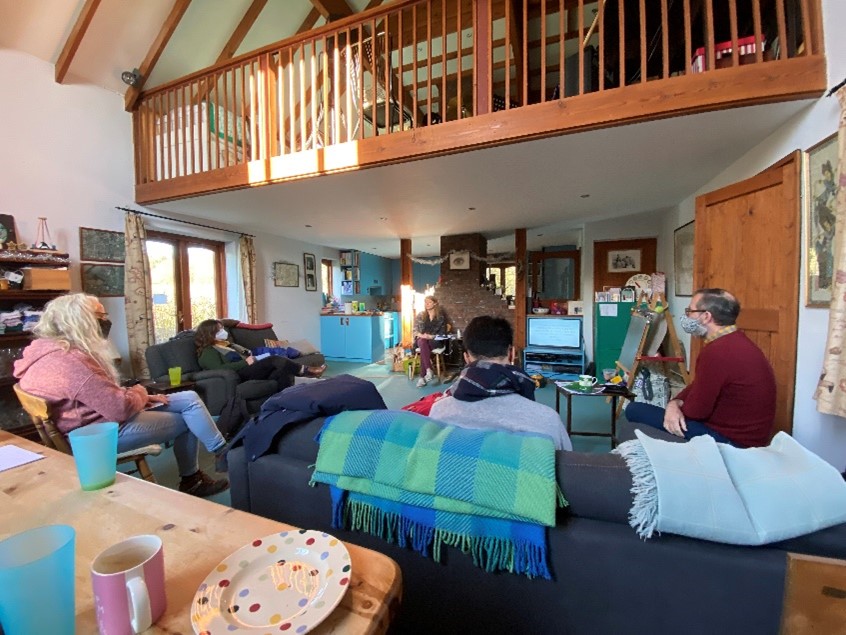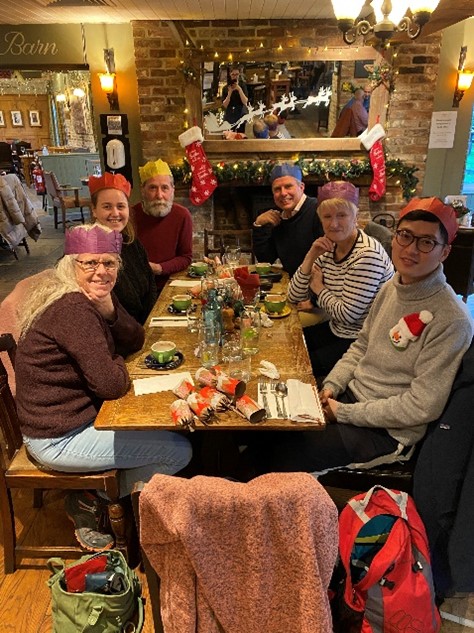 "Wishing you all a very happy festive season!"

Lionel