Read Time:
1 Minute, 10 Second
Sensory Garden, Liss Infant School
Designed by Alison Galbraith when her son attended Liss Infant School and constructed during the summer holiday of 2008, the garden replaced an unused and hard to maintain grass bank.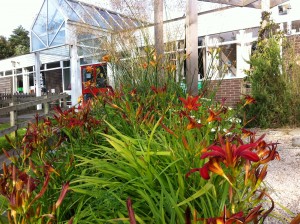 The garden uses the slope to create a looped walk with steps, a timber 'bridge' and seating areas along the way. A simple water bubbler provides a focal point which the children love to touch and various sculptures and hangings have been added within the garden, including the fabulous mosaic dragon which lurks amongst the planting!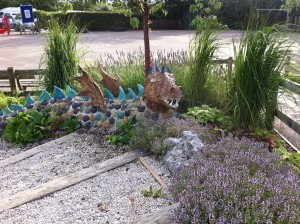 Planting includes herbs, grasses, shrubs, perennials, bulbs and a single tree. Plenty of sensory experiences! The existing ash trees overhanging part of the garden provide a shady seating area and other benches are included in more sunny spots.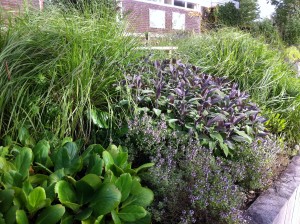 The garden is well used by the school for small groups to do reading, talking or studying wildlife. The gardening club helps with maintenance though the bulk of the work is done by various members of staff who do a great job in caring for the plants and keeping the garden looking good.