Read Time:
2 Minute, 9 Second
Yes this is indeed a blog about Franco-English relations. Ahh that old chestnut. Bof.
I am half-French. I am also half-English. Having spent a number of years at important stages in my life in both countries I am completely bi-cultural. Now this really lends an interesting if somewhat confusing perspective on life. Try to imagine, if you will, developing set responses over the (many) years to questions such as "which half?", "the better or worst?", "so only 50% of you is bad/better", or "quelle horreur" and so on and so on. I (obviously) love both for different reasons and tend to find that they complement each other rather well, but the confusing bit for me is never really knowing which one I really am. Why do you need to choose, I hear you ask? The answer isn't that straightforward… When it comes to the profession of landscape architecture, a big part of my life, the answer seems pretty clear. France has a wonderful legacy of garden and landscape design, very different to the one over here, and in some cases France's cities surpass England's when it comes to making places that are for people and plants. Plants and little green places with green infrastructure that have seeped into the city rather than predominantly present in the enormous public park. Having said this, while France's design tradition tends to 'nature domination' the English tradition is to have nature working for you and vice versa. Le Notre v Capability Brown… there's a stand-off.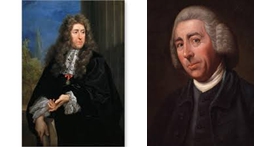 It may be no surprise therefore that if I want to practice as a landscape architect England is, without a doubt, the place to be. France has no professional body and you can only practice in association with architecture practices. England simply adores its landscapes. On the other hand, living over here has its problems too. For example, as I bumble along in Blighty every day I – occasionally – am misunderstood, without anyone really knowing what just happened, simply because I may have had a very gallic response uttered in perfect English. Like putting words in the 'wrong' order, where emphasis is heard where none was intended. The English being so polite, no-one says anything and the misunderstanding remains. It's the price of being 50/50 franglais, all the way. Hang on, I'm an O'Connell too! So maybe I should rest easy, momentarily forget either side of the Channel, and go enjoy the craic.