Read Time:
3 Minute, 4 Second
April is World Landscape Architecture month, and this year it coincided with Fredrick Law Olmsted's' 200th birthday on the 26th April.
Cited as the 'father of American landscape architecture' Olmstead has shaped the landscape of New York, Boston, and the wider American landscape with his innovative designs that put people and community first.
Almost 120 years after Olmsted's death, his design principles are still relevant. The issues of accessibility to green space that Olmsted tackled throughout his career came to the fore yet again during the COVID pandemic.
Issues such as providing cycling infrastructure were already being tackled by Olmsted in 1866, when with his long-term collaborator Calvert Vaux, Olmsted introduced the first cycle lane in America as part of the Ocean Parkway project in Brooklyn.
An early influence on Olmsted was his visit in 1850 to Liverpool's Birkenhead Park. Often quoted as being the world's first public park, Birkenhead Park was the first park in England to be publicly funded and open to all. It opened in 1847 and created accessible green space for a dense urban population whilst overcoming the barriers of social class, age, and race.
Olmsted was inspired by this 'People's Garden' where 'the poorest British peasant is as free to enjoy it in all its parts as the British Queen' and concluded that park access should be a right of all Americans. These revolutionary principles became central to his design ethos upon his return to America, where he would design 100 public parks throughout his career. The most famous of these designs was Central Park, in which Olmsted mitigated the cramped and crowded living conditions faced by New Yorkers.

The sinuous paths found in Central Park contrast with and complement the rectilinear built form of New York. The large scale and open spaces were also a direct reaction to the density of the city. The relevance of a park to its city and the 'sense of place' was a design ethos demonstrated throughout Olmsted's career.
The winding paths also subtly directed movement, creating a landscape that "invites, encourages & facilitates movement". To facilitate vehicular movement without distracting from the landscape experience, Olmsted and his collaborator Vaux designed unique sunken roads screened by foliage.
The planting design was a naturalistic scheme with a variety of shrubs and flowers, vast open meadows, and an irregular clustering of trees. Olmsted believed that a design should not simply display the exotic plants that were deemed fashionable at the time, but instead beauty should be found in recreating nature so that the "individual qualities would gradually merge harmoniously."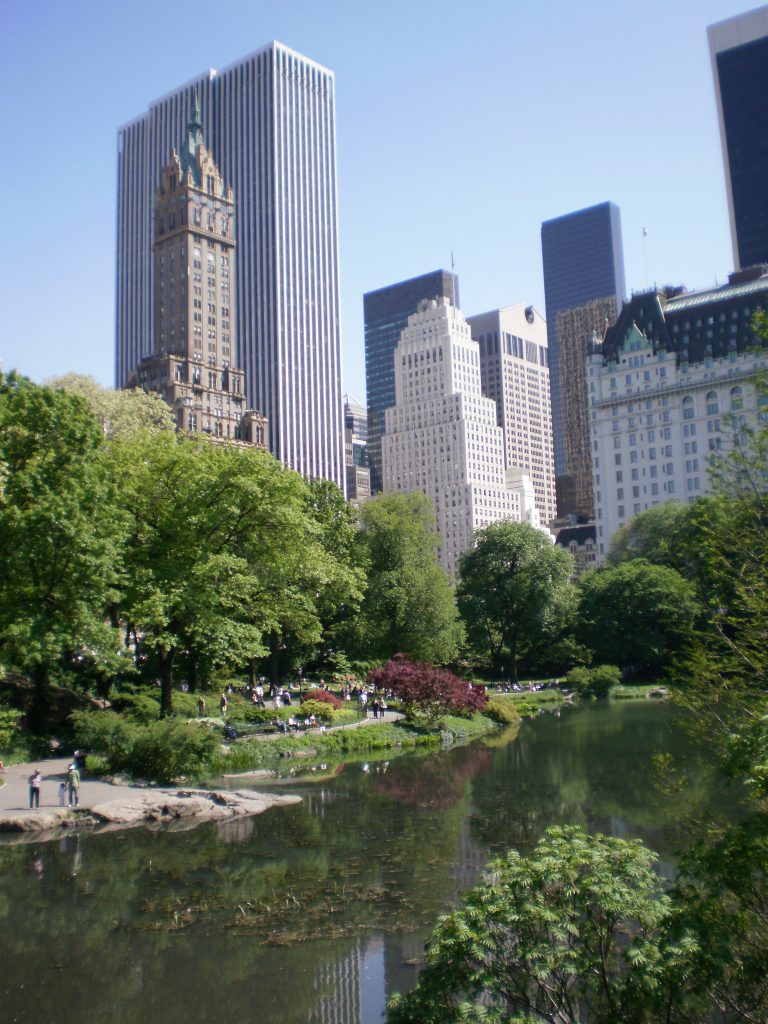 Today, Central Park is home to more than 18,000 trees, and they remove roughly one million pounds of carbon dioxide from the city's air each year. Central Park provides recreation space for roughly 1.7 million New Yorkers who live within a half-hour bus or subway ride. The park provides free public space for many events including the annual performance by the New York Philharmonic; and serves as the finish line for the TCS New York City Marathon.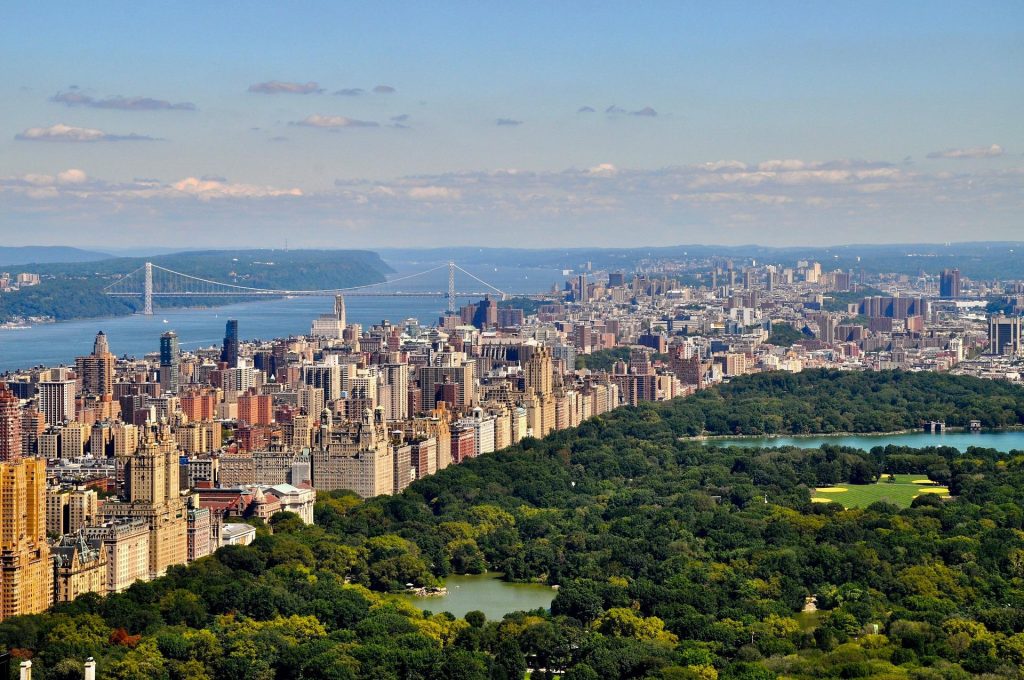 The role of landscape in meeting people's needs: physical, mental, and social, and our connection to nature is starting to be underpinned by scientific research and recognised as key for our societies to continue living in cities. As green spaces are becoming increasingly valuable, Olmsted's designs provide inspiration and an example of excellent public realm design.
The role of Landscape Architects in designing spaces for our communities and continuing Olmsted's legacy is important and should be celebrated – throughout the whole of April!