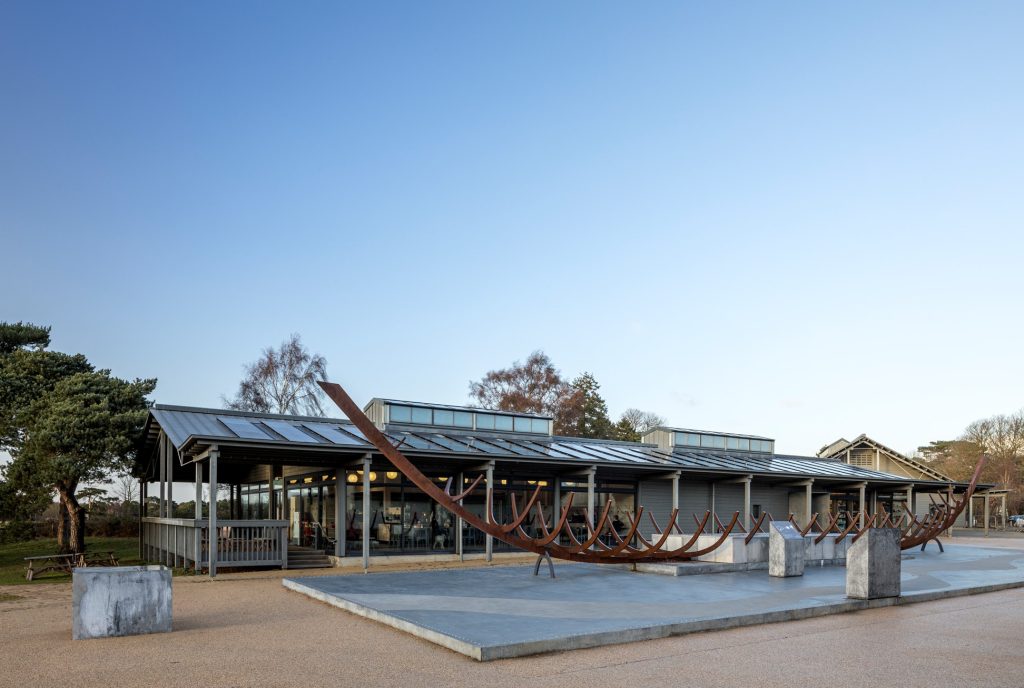 Judged and presented locally, RIBA Regional Awards celebrate great architecture across the UK.
You can view the project on the RIBA website, here.
The terra firma team, headed by Lionel Fanshawe and Alice Cooper, brought together and managed several consultant disciplines, including Nexus Heritage, Diversity Ecology, Arborist, and landscape historian. Our team acted as sub-consultants in supporting Nissen Richards Studio (Architects), Interpretation Consultants, Sutton Hoo Property Manager and National Trust archaeologists in developing the scheme.
Our role started with an extensive exploration of the place and Deben estuary, looking into its landscape history, ecology, and views.
This shaped the vision for the wider landscape, that would culminate in the creation of a new visitor route around the estate, management of the woodlands and tree cover and identifying opportunities for storytelling, while also delivering the Trusts' associated initiatives in highlight the role of the house and promoting visitor health & wellbeing.