Read Time:
3 Minute, 0 Second
It's great to be out the office away from the desk from time to time and what better reason is there than volunteering help with replanting shrubs in a beautifully planted garden on a sunny afternoon in May!
On the 16th May a few of the terra firma team made the short pre-planned trip to Phyllis Tuckwell Hospice in Farnham near Guildford. Terra firma had volunteered to help lift some plants in the hospice garden to be potted and eventually be replanted with some plants being sold to raise funds for the hospice. Thankfully the weather was on our side on the day – if anything a little too warm for digging!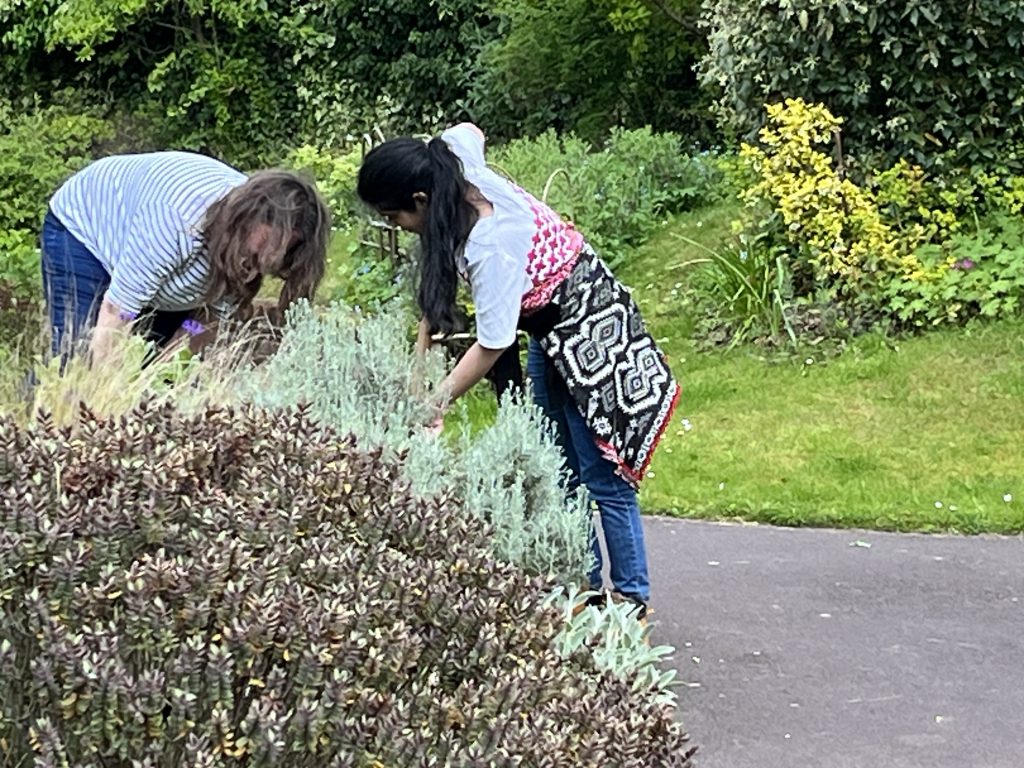 The planting beds in the hospice garden were bursting with colour from a fabulous range of plants, all clearly well-tended to by the hospice gardeners. After a quick handing out of garden tools, we set to work lifting the plants. The hospice gardening staff had already carefully tied ribbons on the plants to be lifted so we could quickly identify the plants to dig up amongst the beautiful plant beds.
I happened to be handed a post digging spade to get underway with which was surprisingly good at lifting shrub plants! As many of the plants requiring lifting were well-established in large planting beds surrounded by other plants remaining in situ, in places it was hard to dig with the typical garden spade and not impact in some way the other surrounding plants. The post digging spade is narrower and longer in shape and worked really well in the more densely planted areas.
The plants were lifted into wheelbarrows and wheeled off to a potting table where volunteer gardeners re-potted the plants, wheelbarrow after wheelbarrow full as they arrived. The plants were due to be replanted in new beds at a later time or sold to raise funds for the hospice. After about 2 hours (including a 10min tea and biscuit break) we had lifted all the ribbon tied plants and after a quick tidy and putting away of tools, we were saying goodbye to the gardeners and hospice staff.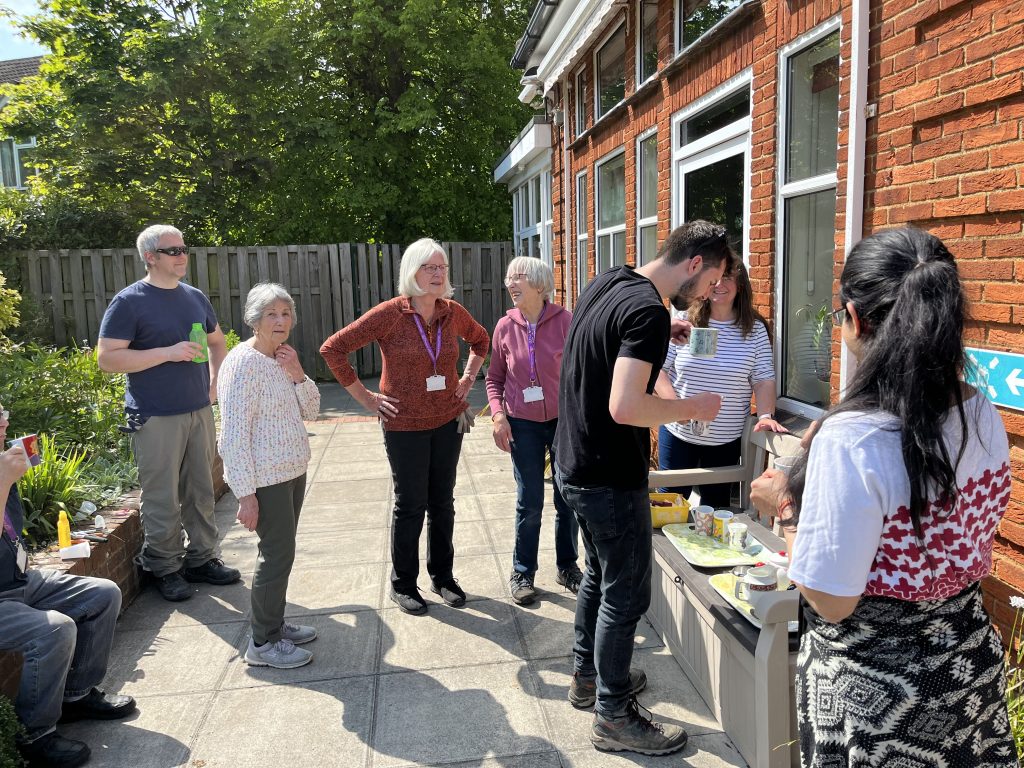 The volunteering served as a great reminder that getting out and helping in such ways does wonders for your personal mental and physical health and well-being. It certainly felt good to know we'd assisted in making the task far more manageable for the hospice volunteer gardeners – many hands make light work!
The replanting works taking place in the garden at the hospice are all in preparation for the upcoming new hospice build and gardens.
Helping out at the hospice got me thinking about other landscape or garden related volunteering and community-based projects. For example, the RHS have a volunteer in your community website page. The page has links to competitive programmes such as Britain in Bloom, an RHS scheme inspiring nationwide community groups to enter a competition with their local horticultural, environmental or community project. Or non-competitive programmes such as Its Your Neighbourhood, allowing local groups to enter and receive feedback and advice to develop the projects further. You can volunteer at an RHS garden or show or if you simply wish to find community groups in your local area that belong to these programmes there is a Find a group search page.
Local authorities may also have their own volunteering schemes such as Hampshire's Our volunteering opportunities page which includes volunteer countryside rangers and volunteer country parks gardeners.
These are just a few of the landscape and gardening related volunteering opportunities at you green finger tips!