Read Time:
4 Minute, 16 Second
There has been much talk in the news recently about '15 minute cities' otherwise known as 20 minute neighbourhoods. The concept, created by French-Colombian Urbanist Carlos Moreno, is about creating communities whereby residents can access key amenities, such as shops, health services, employment and natural spaces in no more than 15 minutes by foot or bicycle. It's intent is on reducing car travel by promoting walkability, reducing pollution, increasing provision for outdoor recreation and improving quality of life.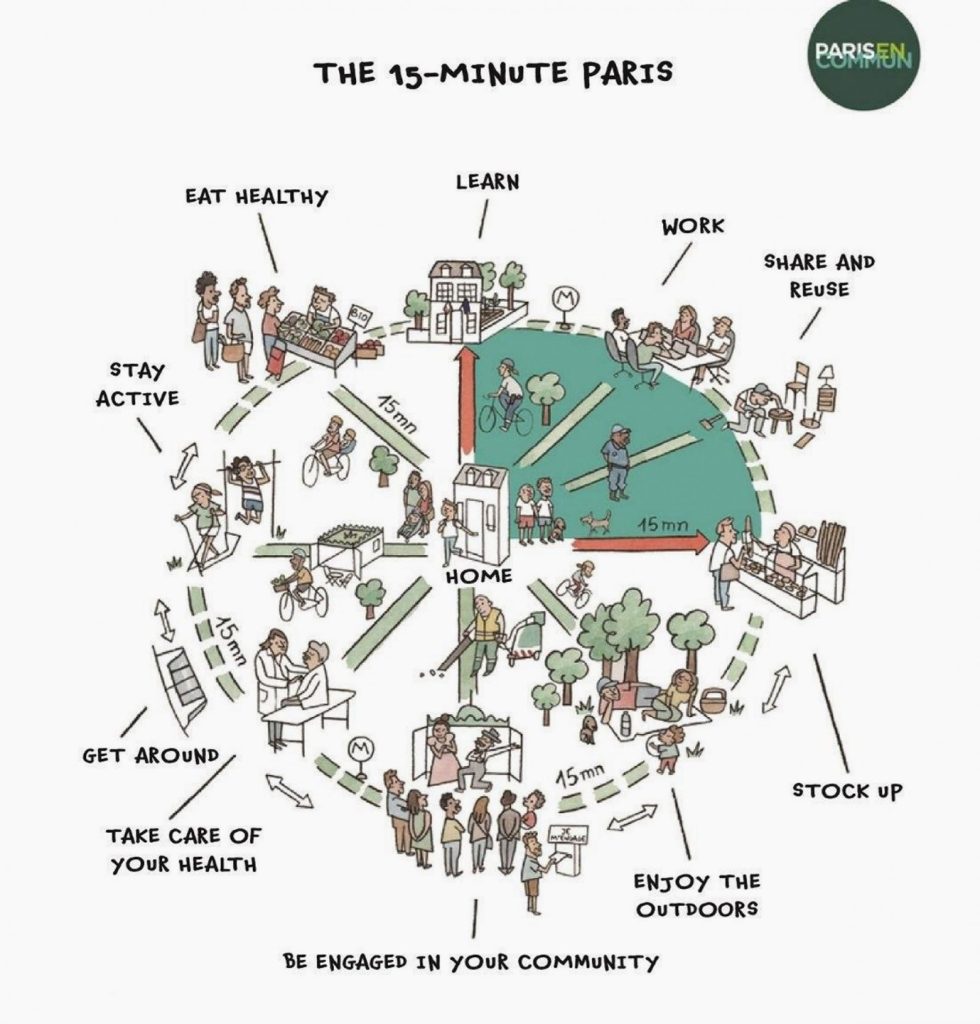 It's a concept that has been around for several years, coined by Carlos Moreno in 2016, now with a big following in Paris. However only recently has it surfaced the news in the UK for both good and bad reasons. The 15 minute model has been trialled in Oxford since May 2022, with so called low-traffic neighbourhoods (LTNs) schemes implemented in an attempt to free up streets from traffic. It might be common place now to see timber planters set-up in the middle of your street as you drive home from work. As you can imagine, this has created mixed opinions from the residents of Oxford.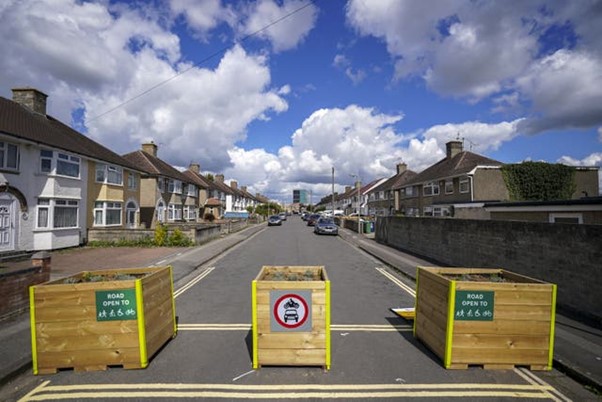 As a by-product of living in the UK's most densely populated city (5,100 people per square kilometre), Portsmouth, I live in what I would deem a '15 minute city'. In terms of local amenities, I can reach a Tesco supermarket within 15 minutes, a train station within 10, a pub (Well three pubs actually) within 5 and a pharmacy (For the day after) within 3 minutes. I can more or less acquire most daily items I desire by foot within 15 minutes and that is something very convenient. Or perhaps just the advantage of living in a city?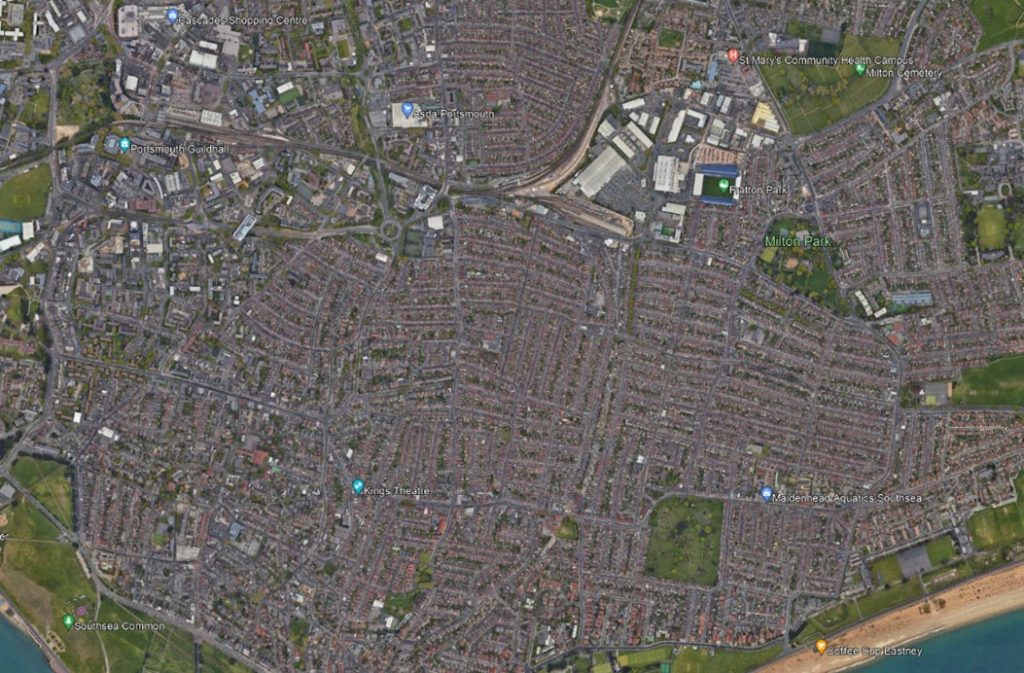 On the other hand, my access to open green space only just qualifies this model as the journey time to my local park tops out at around 19 minutes. The fields of trust standard is a good metric to stand by for this (6 acres (2.4ha) of open space per 1,000 local residents) when it comes to ensuring people have good enough access to open space however what it seems the 15 minute model is striving for is overall functionality and sustainability of a city and it's spaces. How do you do fill the spaces between the parks and commons? What is the journey like to the coffee shop, or the library. Is it safe and easy to get on your bike and cycle to the shops ?
The Town and County Planning Association have stated that implementation of the 15 minute model will be easier in settlements pre-dating the 20th century. This is essentially districts that were designed and planned before the car became mainstream. More interestingly, statistically only 20% of homes in Britain today were built before 1919. So this leaves the remaining 80% either existing housing/settlements or housing currently under development.
So how could the 15 minute model be implemented into our cities ?
There is urban regeneration and also new builds
If only 20% is achievable, then perhaps city masterplans and future visions are the answer. Masterplans such as the central Birmingham Framework 2040, a framework in which Birmingham council is striving for better cycling, walking and green infrastructure, more jobs, better transport options, and higher quality energy efficient new homes. I understand that perhaps demographically speaking, not everyone wants to live in a city. However, with the right infrastructure in place it could be a lot more appealing and encouraging for people to want to live and work in or even move to a city from the suburbs/countryside.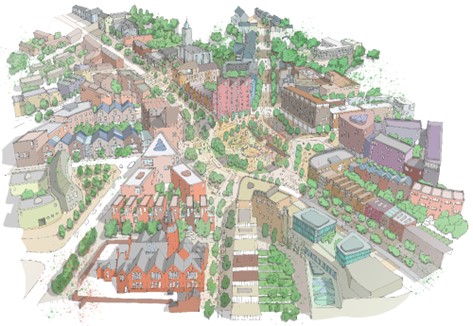 Retrofitting what we already have
Instead of installing temporary timber planters in the middle of the road perhaps we could take a lesson from the Dutch. They seem to do it right. The 'Woonerf' or living street design principles could transform our streets to be safer, greener and more pleasant places for the public to live and work.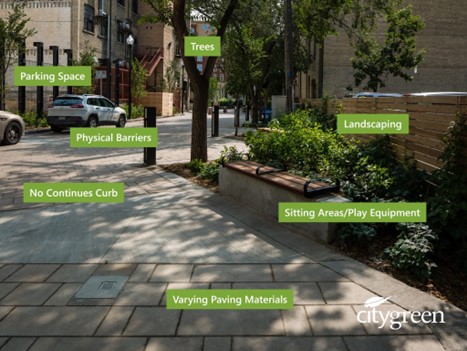 As for the suburbs, it is increasingly common now to see old worn out streets retrofitted with SuDs systems, sustainable planting, tree planting and wider pavements. If the local shops are only 10-15 minutes away, then encouraging people to ditch their cars and walk to the shops in the first place is perhaps where we need to start.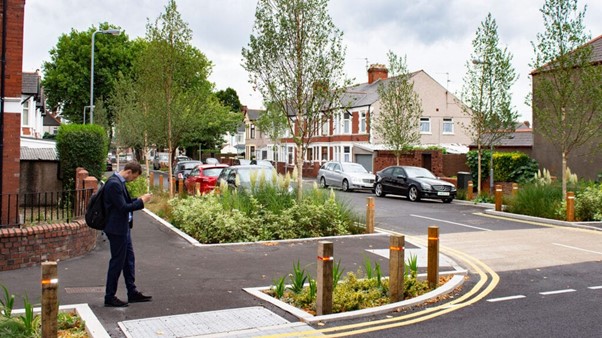 It will be interesting to see how this urban planning concept may develop over the coming years as cities and towns alike expand.
Video of Carlos Moreno explaining the 15 minute city concept: https://youtu.be/o9O-d0lH4o8
Sources:
https://www.independent.co.uk/news/uk/home-news/ltn-oxford-protest-cars-cities-
b2287175.htmlhttps://www.rtpi.org.uk/find-your-rtpi/rtpi-english-regions/rtpi-london/latest-updates/15-minute-cities20-minute-neighbourhoods/
https://greenblue.com/gb/retrofitting-resilience/
https://www.citiesforum.org/news/15-minute-city/