Read Time:
1 Minute, 44 Second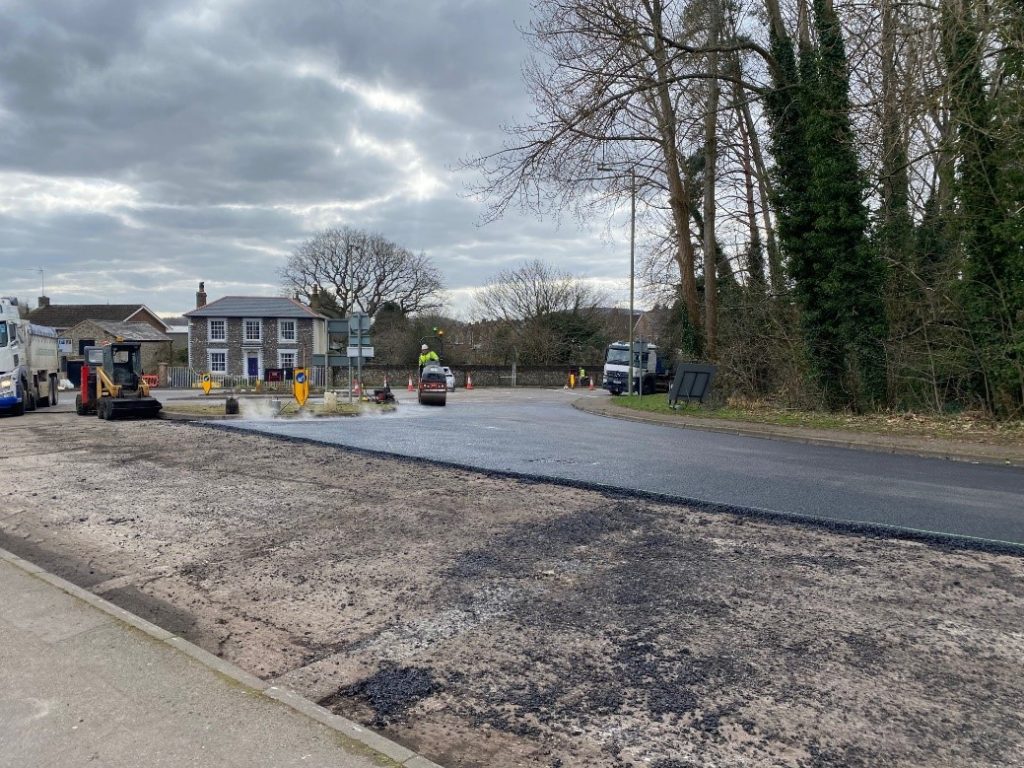 We all come across this everyday whether on foot or while driving yet there are various terms to describe the same thing, so what is it?
Tarmac, tarmacadam, bitmac or asphalt?
The good news is that they are, as far as landscape is concerned, relatively all the same. A surface laid with a binder mixed with various aggregates and either hot or cold laid.
Tarmac
Tarmac was patented back in 1902 by Welsh inventor Edgar Purnell Hooley and is a road surfacing material combining crushed stone, tar and sand and an improvement on the original macadam surface of compacted stone invented by Scottish engineer John Loudon McAdam in the early 1800s. Hence the use of the incorrect term tarmacadam to describe a modern road surface and Tarmac who confusingly produce asphalt.
Bitmac
These days tarmac is obsolete and the tar has been replaced with bitumen hence the term Bitmac (bitumen based tarmac). Bitmac is similar to tarmac with the difference being that the tar has been replaced with bitumen. Bitmac is generally cheaper than asphalt and can be easily laid in smaller areas.
Asphalt
Asphalt is similar to bitmac but has a much denser blend of aggregates bound together with bitumen. Asphalt is generally used for roads as it is cheap and easy to lay over a wide area and it is extremely hard wearing, more resistant to extreme weather conditions and requires little maintenance. Just to confuse things further there is also asphalt concrete which is a blend of asphaltic cement combined with sand or grit to produce a hard wearing and long lasting surface. Asphalt also has the advantage that it can be reclaimed and recycled.

In summary,
Both are used as road, pavement and driveway surfaces due to their durability, longevity, low cost and ease of installation
Bitmac is more common for footpaths.
Both can be mixed with different coloured aggregates or colour dyes to produce an infinite number of finishes.
Bitmac can be damaged caused by fuel spills.
Asphalt is harder wearing.
Whatever you choose to call it is up to you.